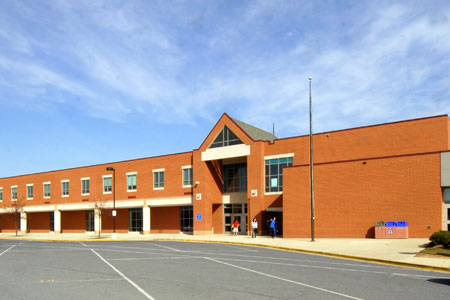 Northwest High Placed on Lockdown After Threats
Northwest High School in Germantown was placed on lockdown this morning following "threats of violence" made in a phone call, according to Montgomery County Police spokeswoman Angela Cruz.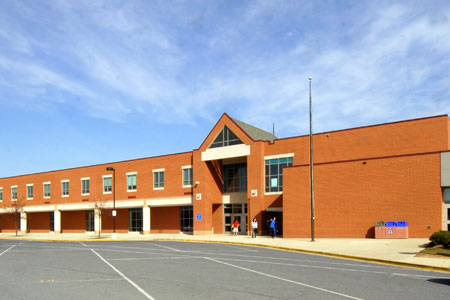 The call came in at 10:05 a.m. this morning (May 5) and students were immediately placed on lockdown, Cruz said.
After police swept the school and deemed it safe, students were then released from the lockdown to continue the school day.
"All students were safe and secure, although it did cause a disruption to the school day," said Montgomery County Public Schools Spokesperson Dana Tofig. "Once it was determined that it was not a viable threat, the school day resumed."
In an email to parents, Northwest High School Principal Lance Dempsey said classes were resuming under close watch.
"The police did an extensive sweep of the school and found nothing. The building has been deemed secure," Dempsey writes. "We will maintain a police presence at Northwest, but will be continuing with instruction for the remainder of the day," she said.
The incident comes less than a week after Northwest High School and Northwood High School in Silver Spring were evacuated following bomb threats that were placed ten minutes apart.
The Montgomery County Public School System sent out the following Tweets regarding the lockdown this morning:
The situation at Northwest HS ended around 11:20 a.m. The school has resumed normal operations.

— MCPS (@MCPS) May 5, 2014
Northwest HS is now in a Shelter in Place while police continue to investigate.

— MCPS (@MCPS) May 5, 2014
The police are onsite and working with administration to resolve the situation as soon as possible. All students and staff are safe.

— MCPS (@MCPS) May 5, 2014
The MoCo police received a call indicating threats against Northwest HS. Police asked the school to lockdown while they investigate (con't)

— MCPS (@MCPS) May 5, 2014