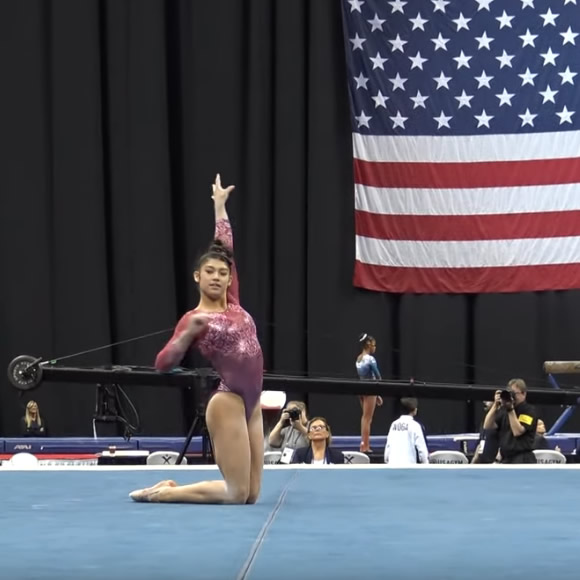 Northwest High's DiCello Wins U.S. Junior Women's Gymnastics Championship
Northwest High School rising sophomore Kayla DiCello won the all-around title at the U.S. junior women's gymnastics championship in Kansas City, Missouri on Sunday. DiCello, 15, who clinched the title with a stellar performance in the floor exercise, earned a spot on the 2019-20 Junior National Team.
Germantown's Anya Pilgrim, a 14 year-old rising freshman at Stone Ridge School in Bethesda who finished seventh in the all-around, also earned a spot on the Junior National Team.
Kayla DiCello clinched the junior all-around title with this floor exercise routine. It also gave her the floor title. #USGymChamps https://t.co/hOFsvVTCpE

— USA Gymnastics (@USAGym) August 11, 2019
DiCello's accomplishment was noted by her principal at Northwest High School:
Incredible performance by 10th grader Kayla DiCello!! https://t.co/1AAlGhfOvG

— Jimmy D'Andrea (@NorthwestJags) August 11, 2019
Congratulations to 10th grader Kayla DiCello for winning the 2019 US Gymnastics Championships in Kansas City, Missouri, this weekend!! https://t.co/hc8BV7YTud

— Jimmy D'Andrea (@NorthwestJags) August 11, 2019