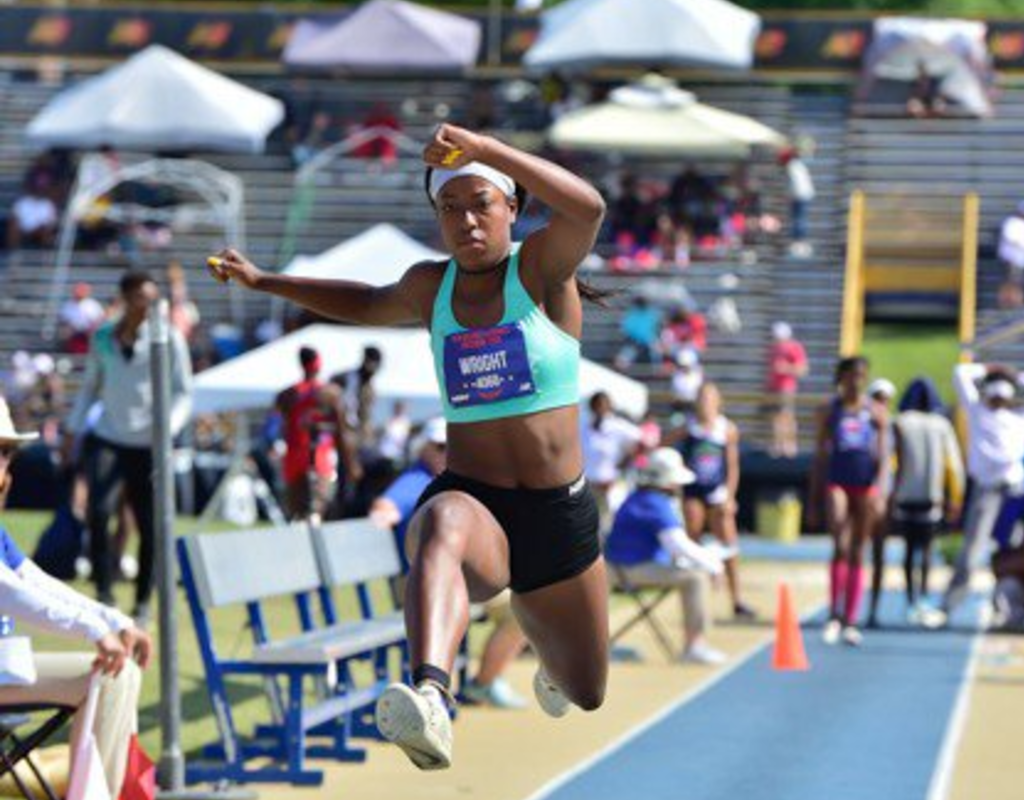 Northwest Runner Records Longest Triple Jump in Maryland History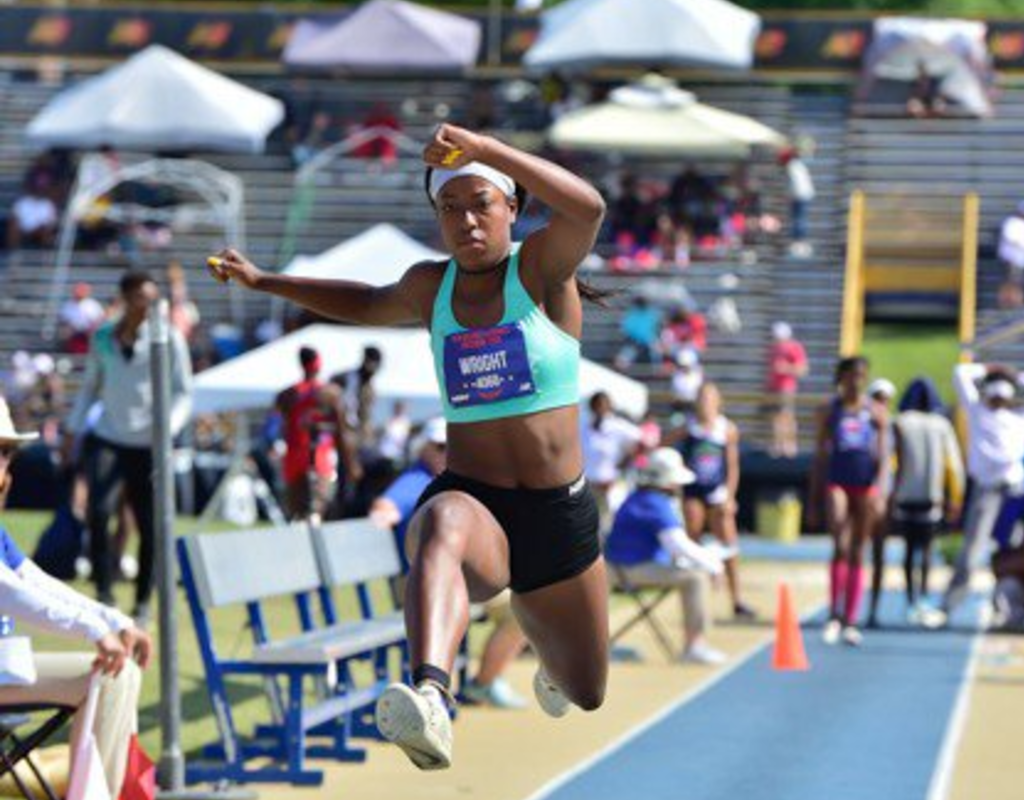 Taylor Wright's career at Northwest High is officially over but that did not stop her from continuing to assert her dominance in high school track and field competition. Wright capped off her accolade-filled career with a Maryland state record performance last weekend.
At the New Balance Nationals in Greensboro, NC, the Northwest High School alumnus finished as national runner-up in the triple jump competition with a distance of 42 feet and 2.75 inches. That goes down as the greatest all-conditions mark recorded in Maryland high school history.
Wright's record jump was judged to be wind-aided, so the mark will not count as an official state record, which will still be held by Thea Lafond, who graduated from Kennedy High School in 2011. Even so, Wright's performance was one for the ages, and wraps up a dominant high school career where she earned 13 individual state titles and numerous All-American honors. She will be continuing her running career at the University of Miami next year.