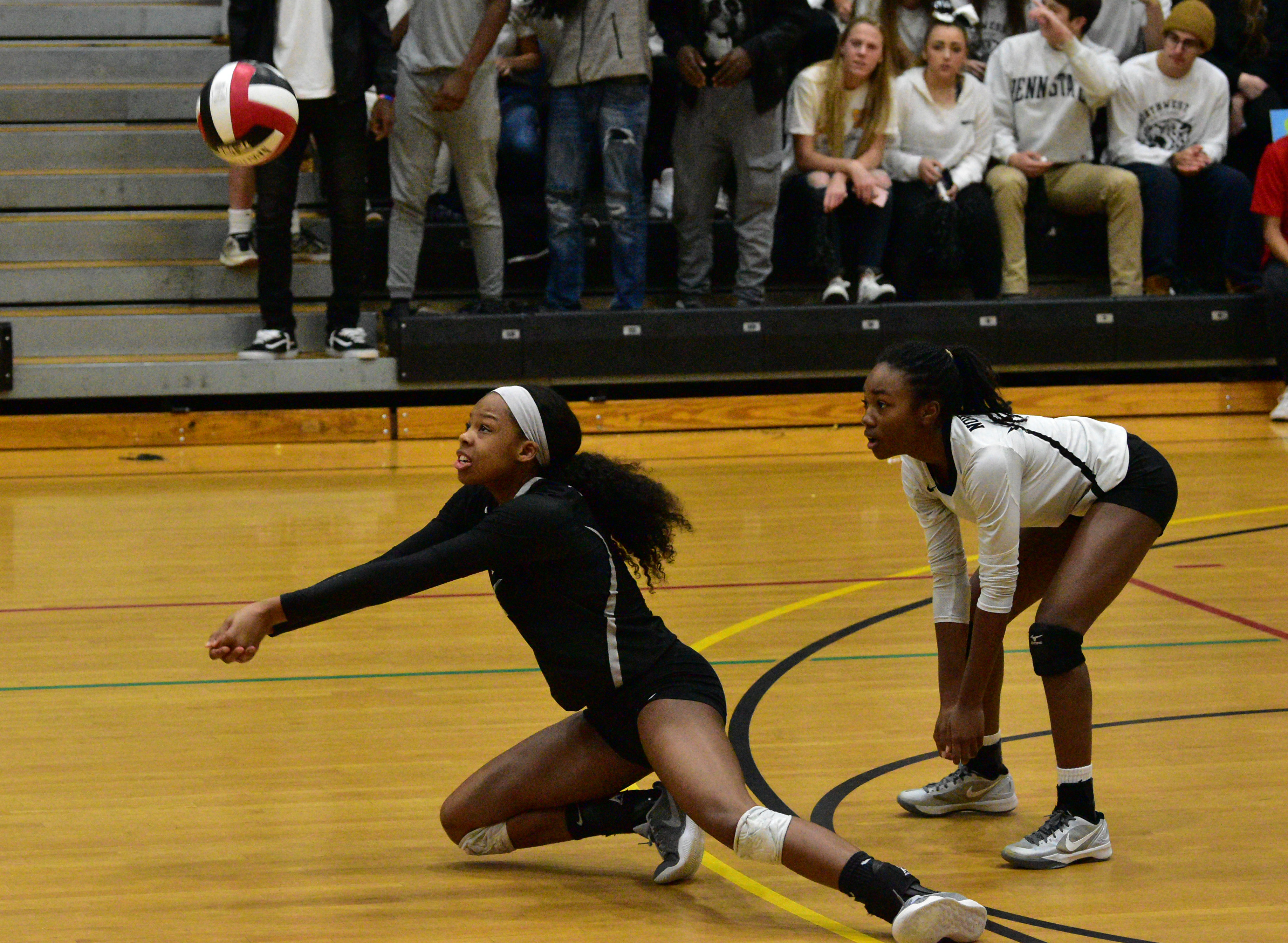 Northwest Wins Third Straight 4A Volleyball State Championship
College Park, Maryland 4A MSPPAA Volleyball Championship Northwest v Arundel 11-18-2017
Two very good volleyball programs faced off for the 4A championship at Ritchie Coliseum on the University of Maryland campus Saturday afternoon.  Arundel and Northwest entered the state championship game undefeated, both hoping to complete a "perfect season."
The first set began with Arundel scoring several unanswered points on their way to winning 26-24.  What was interesting is how Northwest fought back to make the first set incredibly exciting while building for set #2.
Coaches of all sports want their teams to be "mentally tough" and though the Jaguars lost the first set they were building on momentum that they created at the end of the first set as they entered the second.  The Jaguars were tested in the first set but they did not break.  Northwest began to build a 5-0 lead early.  Northwest is a two time state champion 2015 and 2016.  In the past three seasons 57 – 1 a remarkable record for any high school team.  They knew Arundel was going to be their toughest tournament opponent and they rose to the challenge winning the championship 3 sets to 1.
Northwest was lead by a strong performance by #18 junior Jenaisya Moore, #9 Janiese Jefferies and #16 Rachel Bennett.  After the championship win they reflected on their remarkable season and remembered the 23-22 score on a previous playoff match vs. Wootton High School.  Their championship run could have ended there with that loss, but their resilience and mental toughness, something players rely on and coaches nurture, brought them through that difficult moment during the playoffs.
Northwest coach Stephanie Blake said "Arundel was their toughest championship match but you want to play against the best to bring out your best game."  The Jaguars rose to the challenge to complete the "perfect season" and win their third straight 4A Volleyball State Championship.  The amazing undefeated season ended perfectly because those determined young Jaguars were not going to have it any other way.
Congratulations to the Northwest Volleyball team, Coach Stephanie Blake and her staff for a remarkable season.
Daryl Schultz
Pictures to follow…