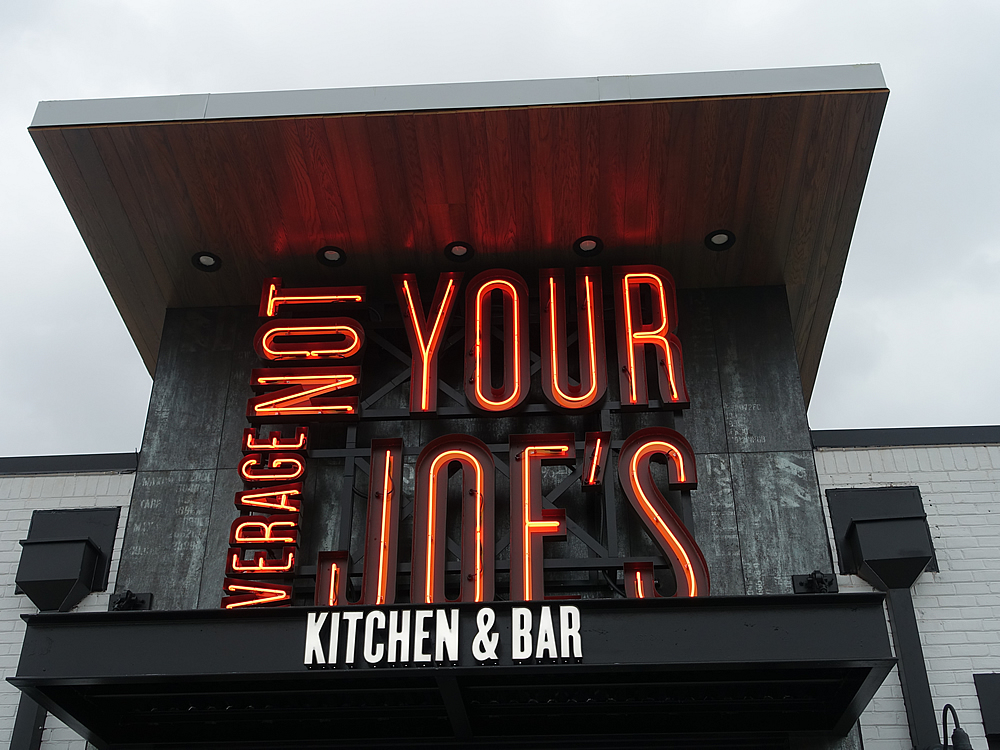 Not Your Average Joe's Opens Second Maryland Restaurant in Bethesda (PHOTOS)
There is a new Not Your Average Joe's in town and it is in Bethesda.
The restaurant is scheduled to open on July 13 in the Georgetown Square Shopping Center.


"The residents of Bethesda are ready for a new dining experience. With our chef-driven menu, affordable prices, warm atmosphere and bend-over-backwards service we are confident the people of Bethesda will love our approach to casual dining," Steve Silverstein,  CEO and founder of Not Your Average Joe's, wrote in a news release.
Not Your Average Joe's will celebrate with two pre-opening parties on July 10 and 11 as invite-only to friends, family and media where dinner is free, but donations to benefit The Children's Inn at National Institutes of Health are welcome.
"We believe it's important to partner with causes that are significant and meaningful to the communities we serve, that is why we selected The Children's Inn at NIH as our Grand Opening partner. They have been serving not only children and their families in this community, but families from communities all across the country, offering them a safe haven and groundbreaking medical treatments for more than 25 years," Jeff Tenner, the vice president of culinary operations for the restaurant, wrote in an email to MyMCMedia.
During the month of July, the restaurant will donate 15 percent of all purchases to the organization.
The company is a New England based restaurant. The idea grew after Silverstein could not find a reasonably priced establishment in the suburbs. He then decided to open his own business. The year was 1994 and he will open the restaurant's 23rd location. Besides Bethesda, people can also find Not Your Average Joe's in Gaithersburg at the Kentlands community.
According to a news release, the company is creating more than 100 jobs in the new location.
Tenner added throughout the summer, Not Your Average Joe's will be working with different local farms to purchase seasonal ingredients that can be incorporated into Bethesda's diverse menu.
"Not Your Average Joe's rotates these ingredients depending on what is available, whether it's lettuce, mushrooms or another local favorite," Tenner wrote.
There is a 200-seat dining room and more than 75 people can sit on the outside patio. In the menu, customers can order Korean-style barbecue pork tenderloin, Portuguese cod, green machine cavatappi, rosemary skewered Scallops, and New York strip steak with horseradish butter.