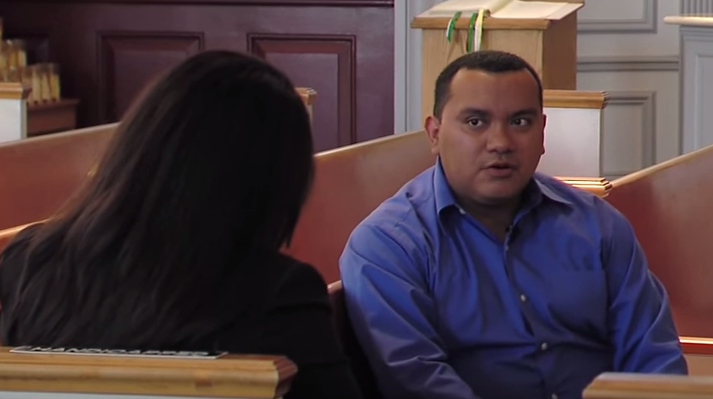 Number Of Catholic Latinos Increasing at this Silver Spring Church (VIDEO)
Parishioners from Saint Michael the Archangel Church in Silver Spring are getting ready for Pope Francis historic visit to the U.S. The church will host a special mass at 6 a.m. on Sept. 23. People will then follow to Washington D.C. to see pontiff greeting thousands of people.
And just like the pope, 40 to 45 percent of Saint Michael's parishioners are Latinos.
"A lot go Hispanics have been coming [to the church]. We have seen an increase of people coming in. The church holds about 700 people," said Edwin Mendez, Saint Michael the Archangel Administrative Assistant.
Mendez moved from El Salvador in 2000. He has been a member of the church for the past 15 years where he works as administrative assistant. To him, the pope's visit is extra special. He's part of the Gospel choir for the papal mass at the Basilica of the National Shrine of the Immaculate Conception.
"When I came in, I was trying to find a church that is a welcoming church and I found St. Michael the Archangel to be a very welcoming church. Especially with the Hispanic community," he said.
Father Saulo Vicente, the parochial vicar, said they host two masses in Spanish. One on Saturdays at six p.m. another on Sundays at 1 p.m. But the pope's visit and influence can be the reason why church officials are considering a third mass in Spanish.
"I absolutely think that he is a wake-up call to many of our Catholics that have fallen away that are now coming back because of his approachability," he said.
Father Saulo also believes that part of the pope's success in engaging with Catholics and non-Catholics has to do with culture.
"We Latinos, we're approachable. We hug, we talk, we scream. … This is us and I think he's bringing that in too," he added.