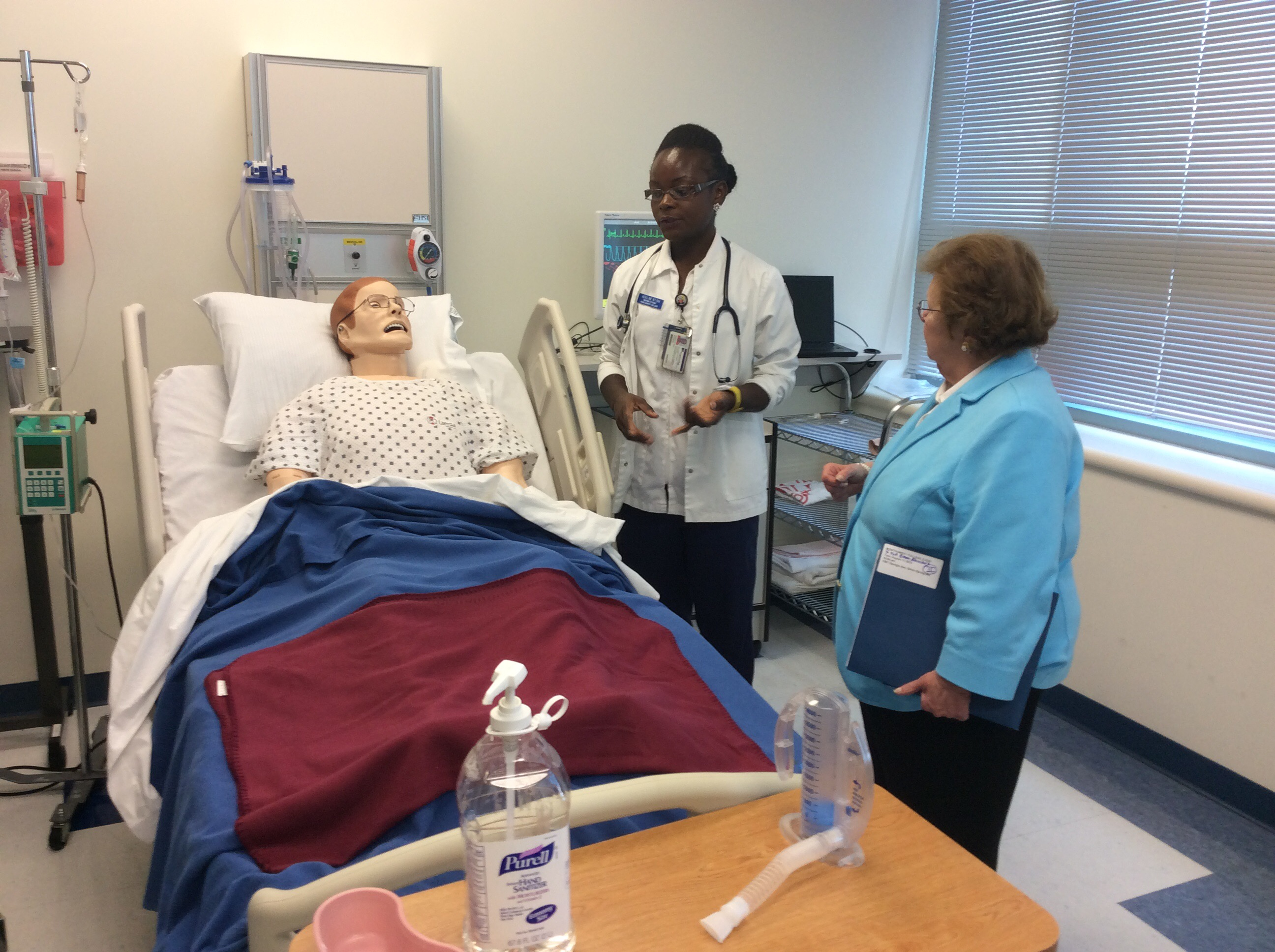 Nursing Student Shares Thoughts on College Affordability In Montgomery County (VIDEO)
Sen. Barbara Mikulski visited Montgomery College's Takoma Park-Silver Spring campus on Aug.11th and announced a $1 million grant to Montgomery College to provide support services to first-year students.
During this visit, she discussed college affordability with students, professors and staff. Mikulski also visited the College's Nursing Simulation Lab where Adeline Ntam, a fourth-year nursing student, said students learn to adjust and be resourceful. Mikulski asked Ntam what are the main things that can help students get through college.
Ntam said tuition, books, and access to services like childcare for those who are back in school but have children and can not afford to pay for extra help.