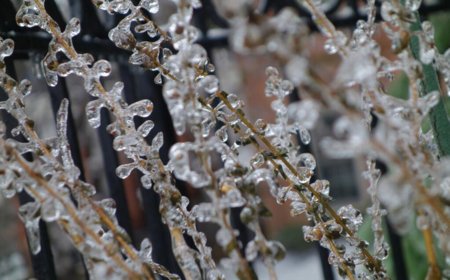 UPDATED: NWS Issues Winter Weather Advisory for Montgomery County
UPDATED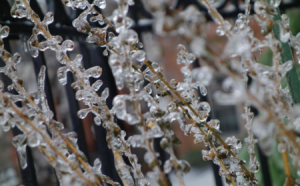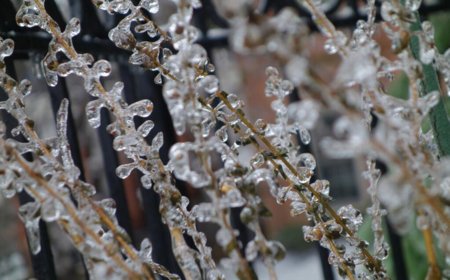 The National Weather Service has issued a Winter Weather Advisory for Montgomery County, effective now thru noon on Saturday.
According to the NWS, sleet is the main concern with a possibility of one to two tenths of an inch from freezing rain. The sleet is expected to change to rain around noon as temperatures begin to rise.
Temperatures are expected to be in the mid 20s rising to the mid 30s around noon.
Use caution if traveling. Be prepared for slippery sidewalks and icy roads.
UPDATE! Due to inclement weather, Recreation had delayed the opening of its facilities until 11 am today.

— Montgomery Rec (@MoCoRec) December 17, 2016
Due to unsafe road conditions, Metrobus service is suspended systemwide until 10:30a. Use Metrorail when possible.

— Metrobus Info (@Metrobusinfo) December 17, 2016
All Dulles runways are CLOSED due to icy conditions / no flights operating. Details: https://t.co/VjTDTifB2R

— Dulles Airport (IAD) (@Dulles_Airport) December 17, 2016
Reagan National is open and operating normally. But many roadways around the region are treacherous due to ice. Use caution.

— Reagan Airport (@Reagan_Airport) December 17, 2016
Icy conditions-closures & crashes. Wait to drive until freezing rain STOPs Crews handling crashes=less treating roads #mdotnews #MdTraffic

— MD State Highway Adm (@MDSHA) December 17, 2016
Airfield & public roadways are being treated due to ice conditions. Some airline flight delays & cancellations this morning at #BWI. (1/2)

— BWI Marshall Airport (@BWI_Airport) December 17, 2016
All winter weather & freezing rain advisories extended to noon. Reports of multiple fatalities this morning. Please stay home if you can!

— NWS DC/Baltimore (@NWS_BaltWash) December 17, 2016
We are hearing about a lot of accidents due to icy roads throughout the area. STAY OFF THE ROADS this morning!

— NWS DC/Baltimore (@NWS_BaltWash) December 17, 2016
Winter Weather Advisories issued for Baltimore and Washington. Main concern is freezing rain early Saturday. #dcwx #mdwx #vawx #wvwx pic.twitter.com/gBDwNl8xve

— NWS DC/Baltimore (@NWS_BaltWash) December 16, 2016
WINTER WEATHER ADVISORY issued for Montgomery Co, 12 AM tonight – 12 PM Saturday. Use caution if traveling. https://t.co/DdCMYtgbUb #mdwx pic.twitter.com/rE5w9DFRON

— MC Emergency Mgmt (@ReadyMontgomery) December 16, 2016