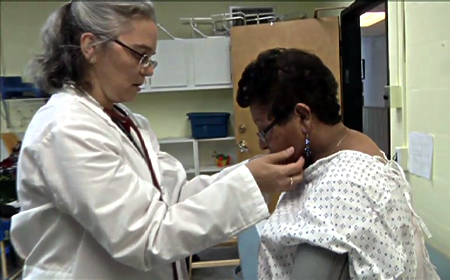 Obamacare Assistance: County Offering Assistance for Residents During Shorter Open Enrollment Period 
Despite months of attempts to replace and repeal the Affordable Care Act, open enrollment for people getting their health insurance through Obamacare began Wednesday.
There are more than 42,000 residents in Montgomery County who qualify to receive insurance through the federal marketplace exchange under the ACA and county health officials are offering assistance this weekend to get individuals enrolled.
In an event titled, "Beat the Rush," health navigators will provide in-person assistance to complete the enrollment process and will find out if financial assistance is available.
"This year's enrollment period is only 45 days, which is half the time to enroll compared to previous years," said Mary Anderson, spokesperson for Montgomery County. "We're having this event because having access to affordable health insurance is important to stay healthy and not depending on the emergency rooms."
The county's Department of Health and Human Services Silver Spring will host a health enrollment event on Nov. 4 starting at 9:30 a.m. until 3 p.m. at 8818 Georgia Avenue on the second floor.
The Upcounty Regional Services Center will host an enrollment fair on Nov. 4 from 9:30 a.m. to 3 p.m. at 12900 Middlebrook Road in Germantown on the second floor.
Residents have until Dec. 15 to enroll.
For more information on health enrollment events and assistance, click here.