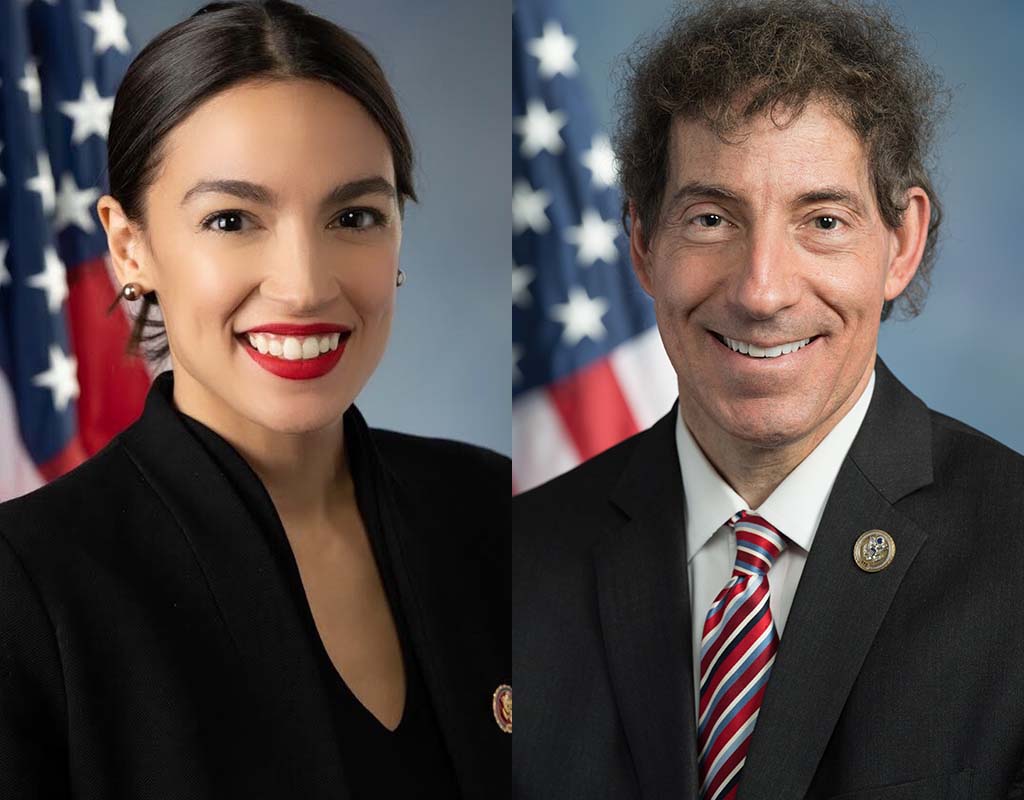 Ocasio-Cortez Joins Raskin for Rally in Silver Spring Thursday
Rep. Jamie Raskin (D-Md.) will be joined by Rep. Alexandria Ocasio-Cortez (D-N.Y.) on Thursday for a rally at the Silver Spring Civic Building.
The rally will benefit Raskin's Democracy Summer program, which aims to educate young Democrats about political organizing strategies to turn out voters to vote down the ballot in the 2020 election.
Both Raskin and Ocasio-Cortez serve as chair and vice-chair of the Oversight Subcommittee on Civil Rights and Civil Liberties.
The rally comes days after President Donald Trump directed a series of racist tweets at Ocasio-Cortez — along with Reps. Ilhan Omar (D-Minn.), Ayanna Pressley (D-Mass.), and Rashida Tlaib (D-Mich.).
"Why don't they go back and help fix the totally broken and crime infested places from which they came," Trump tweeted.
Ocasio-Cortez, Pressley, and Tliab were all born in the United States; Omar has been a naturalized U.S. citizen since 2000.
Raskin condemned the president's remarks on Twitter.
Trump's racist rant against our colleagues unifies all patriotic Americans against him. It would make a lot more sense for him to go live w/ the corrupt kleptocrats filling his pockets w/ illegal Emoluments. While he consort w/ despots, @HouseDemocrats are fighting #ForThePeople. https://t.co/EKcigY9CLo

— Rep. Jamie Raskin (@RepRaskin) July 14, 2019
On Tuesday, the U.S. House of Representative passed a resolution to condemn the president's racist tweets.
Today the House resolutely declared that, contrary to the President's comments, we believe immigrants have made America stronger and that those who take the oath of citizenship are every bit as American as those whose families have lives in the United States for many generations. https://t.co/LuIzLcbaqH

— Rep. Jamie Raskin (@RepRaskin) July 17, 2019
Raskin and Ocasio-Cortez will rally from 7 to 9 p.m. in Silver Spring on Thursday. There's currently a waitlist for people to attend the event, but Raskin plans to live-stream the event on his Facebook page.
Related Posts:
Ocasio-Cortez: 'When We Make Hope Kinetic, the Good Will Win'
Bob Moses, Danny Glover Attend Rally Hosted by Raskin and Ocasio-Cortez