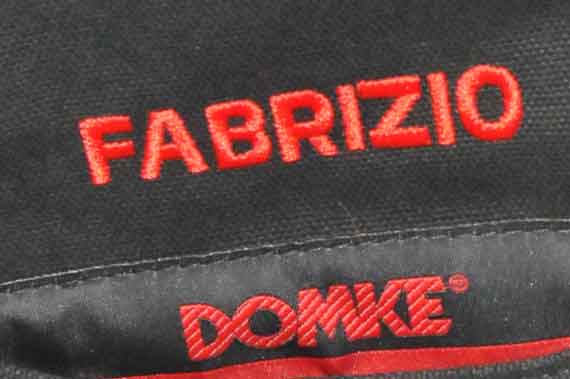 Ode to an Old Bag (Photos)
I really can't say how old. In the terms of longevity – the old bag is up there.
I will miss her slim dark features and casual weighted feel upon my shoulder. She easily flipped open to expose all. I could quickly grab her anytime and off we'd go. And the way that old bag could bury my possessions in her pockets from my sight remains a mystery to me. She's all American. She's "Willin"
I left her for another newer model.
Yeah it gets kinda personal – the longer that old bag stuck around. Measured in dog years that graying bag is over a century. But you need to know this; I am a bagman, long in the tooth. I don't work for the mob, but I do come by this rightly.
Of course I am talking about my old camera bag.
Say what?
It is a DOMKE, 700-40B Black Canvas F-4AF Pro System camera bag to be exact, 4-pocket style. DOMKE may have retitled this model but I estimate that I owned this bag for over 18 years. I own about as many bags as my wife has purses – which to say is – a lot.
I got an outdoor bag; an everyday bag; a belly bag; bags to hold old cameras; bags that hold big cameras as well as small; and then I have my DOMKE.
You see, for that bag, after being kicked by the wind, worked by the rain, baked by the sun, driven by the snow, drunk and dirty and don't you know it was still "Willin" [thanks, Lowell George]. I had to call it off and find another.
That faded bag has holes in the pockets, rips and frays along its length, holes in the bottom floor casing. I should have repaired it long ago but the rips and frays gave it an experienced used look. Repairing it would have not prolonged the inevitable – you see I know – since I am bagman, remember. It was not defective.
In a former life I was responsible for the repair of canvas, polyester, and cotton mailbags. Long story short, I know canvas bags – how they need to be restored, sewed and patched (even created). I did this for a long time and contractually had thousands of hired help repairing mailbags.
DOMKE is the best American design/creator and manufacturer (Made in the U.S.A) of camera bags of any type. They do used mixed materials, along with the use of "ballistic nylon". But mostly they use heavy weighted canvas to create great camera bags.
My DOMKE 700 was as close as one can get to a #1 Canvas mailbag material. I have seen canvas mailbags in use generations older than me – those went back to prior than WWII.
In today's world – there is no longer a need for heavy-duty mailbags that hold parcels. Now with the downsizing of larger DSLR cameras to mirrorless and pocket held cameras – the camera making (and bag) business could be next up on the endangered list.
But there is always a need for a great well-made bag that lasts. Ask your wives or girlfriends – they/you cannot resist stopping to look at purses; it's the same effect here.
Which brings me to my new American sweetheart – the DOMKE F-1X "Little Bit Bigger" black canvas bag.
I began shoving two pro-style DSLR's into my old DOMKE years ago along with lenses and a flash – consuming all 4 pockets – it worked for awhile until the holes got too big and stuff [George Carlin styled "stuff"] starting falling out through the bag.
The DOMKE F-1X is better designed to hold 2 DSLR bodies, multiple lenses, flashes and lots of accessories and still ride upon my shoulder at the same level as the old bag. The pockets open quickly and remain secure through, clasps, Velcro and YKK zippers. Plus, now my iPad can travel more securely in the back zippered pocket.
This bag will last me another generation. I will stuff it to the brim.
I may find after time that camera designs may nullify the bag space utility function that qualified as the rationale for an upgrade replacement. However, by then – this bag will have become old, gray, torn and worn. It will qualify as a great old bag – and will be treated with the same respect as shown my first American DOMKE.
It will be kicked by the wind, worked by the rain, baked by the sun, driven by the snow, drunk and dirty and don't you know it will still be "Willin".
DOMKE – Made in the USA.
December 9, 2012