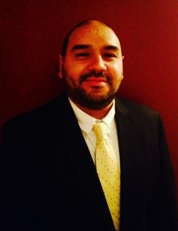 County Welcomes New Latino Liaison
The Montgomery County Office of Community Partnerships is welcoming a new Latino liaison responsible for strengthening the Gilchrist Center network in the upcounty.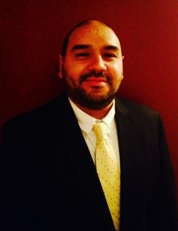 Nestor Alvarenga started his new position this week and will be looking for ways to better engage the Latino community in Montgomery County.
Alvarenga was born in El Salvador and raised in Montgomery County. After graduating from Wheaton High School, he attended Montgomery College in Rockville and transferred to the University of Maryland, College Park, where he graduated with a Bachelors of Arts in Government and Politics, Spanish Minor, and a Latin American Studies Certificate. Nestor is currently pursuing his Masters of Public Management at the University of Maryland School of Public Policy.
Alvarenga joins the County with more than nine years of experience working at the at the local, state, national, and international levels on issues of immigrant integration, including labor rights and community preservation, banking and community financial literacy, and customer service for multicultural communities. His significant experience in advocacy, coalition building, community organizing, and managing strategic grassroots campaigns focused on human rights and social justice issues.
I caught up with Alvarenga during his first week in his new position:
What is the first thing that you're going to do in your new position?
"I want to meet and get to know all of the partners, organizations and individuals that we work with in the County! I want to reach out and invite everyone to be part of the work we're doing."
What do you think are some of the challenges facing the Latin American Community in Montgomery County?
"There are many challenges in the Latino Community. I know the county is doing a tremendous job in partnering with nonprofits to reach the maximum population, but there is still more work to be done as the community faces real challenges such as access to health services, language capacity and reducing the waiting lists for learning English, youth and education, workforce and employment, affordable housing, and small businesses (Latino/immigrant-owned) having access to loans and grants and ongoing support from the County. At the end of the day, if we connect the dots we can see that it is linked to socio-economic issues. If we have better wages that represent the actual cost of living, better employment opportunities, then we can see how the issues can decrease in the Immigrant community and the entire community."
What is the most exciting thing about your new position?
"The community work- strengthening, diversifying and linking our networks, thus resulting in a stronger and powerful community and county! CountyExecutive Leggett wants MontgomeryCounty to be the most welcoming community in America. I like audacious goals. And I like that the CountyExecutive gets that government can't do it all. I'm a community organizer. I build relationships. I connect people. I'm looking forward to helping strengthen the network of immigrant serving public, nonprofit and private organizations. We need our partners and strategic partnerships. I am also excited about the SisterCity program in El Salvador as I am also Salvadoran! I am really excited and ready to join the action!"