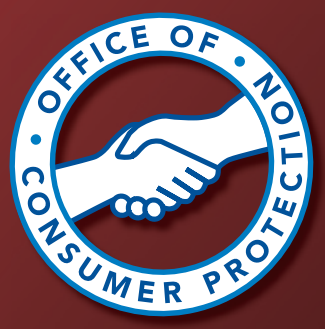 Office of Consumer Protection Shuts Down Deceptive Mail Solicitations
Officials from the Montgomery County Office of Consumer Protection (OCP), the Better Business Bureau serving Greater Maryland (BBB) and U.S. Postal Inspection Service-Washington Division worked together to stop a company from mailing letters that solicited Maryland homeowners to pay a fee to petition a review of their property taxes.
According to a news release, the mail came from a private company named Maryland Property Review Board but gave the impression it had come from a state agency. The letters advised recipients their property taxes were $1,346 higher than comparable homes and encouraged them to pay a filing fee of $99 to "reduce your Property Tax Bill."
"Our agency is committed to protecting residents from deceptive business acts. There's no reason anyone should have to pay a $99 fee for something the state offers for free, and we're pleased the interagency collaboration lead to a speedy resolve for consumers in Montgomery County and across the state," said OCP Director Eric Friedman.
County officials said Maryland does not charge homeowners a fee to appeal property assessments and urged residents to find more information at the Maryland State Department of Assessment and Taxation website.
"This case serves as yet another example of the significant results that can be achieved when law enforcement agencies and consumer advocate organizations share information and collaborate," said David McGinnis, acting postal inspector in charge, U.S. Postal Inspection Service – Washington Division.
In addition to stopping the mailings, Maryland Property Review Board has agreed to pay full refunds within seven days of receipt to any individual who paid its proposed $99 "property assessment appeals fee."
Homeowners can request a refund directly from Maryland Property Review Board or through one of the following:
Montgomery County Office of Consumer Protection
ATTN: MPRB Refund Request
100 Maryland Avenue, Suite 330,
Rockville, MD 20850-2322
U.S. Postal Inspection Service-Washington Division
ATTN: MPRB Refund Request
900 Brentwood Road, NE
Washington, DC 20066-7500
Better Business Bureau serving Greater Maryland
ATTN: MPRB Refund Request
502 S. Sharp Street, Suite 1200 Baltimore, MD 21201-2445

Related: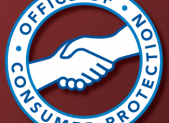 Officials from the Montgomery County Office of Consumer Protection (OCP), the Better Business Bureau serving Greater Maryland (BBB) and U.S. Postal Inspection Service-Washington Division worked together to stop a company from mailing letters that solicited Maryland homeowners to pay a fee to petition a review of their property taxes. According to a news release, the […]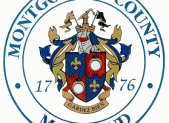 Montgomery County's Office of Consumer Protection (OCP) is warning property owners not to be fooled by a deceptive letter, which encourages consumers to pay $99 to petition to have their property tax assessment reviewed. According to county officials, the direct mail solicitation gives the false appearance that it is from a state or local government […]