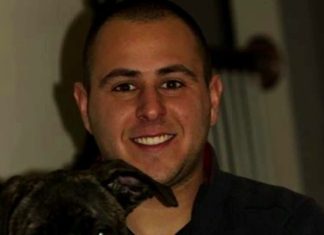 Officer Who Died in Line of Duty on I-270 to Be Honored
The officer who died in the line of duty on I-270 last year will be honored at the annual Maryland State Police Fallen Heroes Ceremony.
Deputy Chief State Fire Marshal Sander Cohen will be honored during the unveiling of a new memorial honoring members of the Office of the State Fire Marshal killed in the line of duty, according to a news release.
Cohen was killed after stopping at the scene of a crash involving FBI Supervisory Special Agent Carlos Wolff.  According to officials, Wolff was involved in a single-car crash in the fast lane on I-270 Southbound. Cohen blocked the damage with his personal car and activated emergency flashers.
Both men moved to the shoulder of the fast lane when a Honda traveling Southbound swerved to avoid their vehicles and struck and killed both officers.
Governor Larry Hogan is expected to join Colonel William Pallozzi to honor Cohen and more than 40 other state troopers who died in the line of during the state police's annual ceremony.
In addition to the families of the fallen officers, the event will be attended by current and retired state troopers, and deputy state fire marshals, to honor their fellow troopers and deputy as well.
The event will take place at the Maryland State Police Headquarters on Friday May 11.