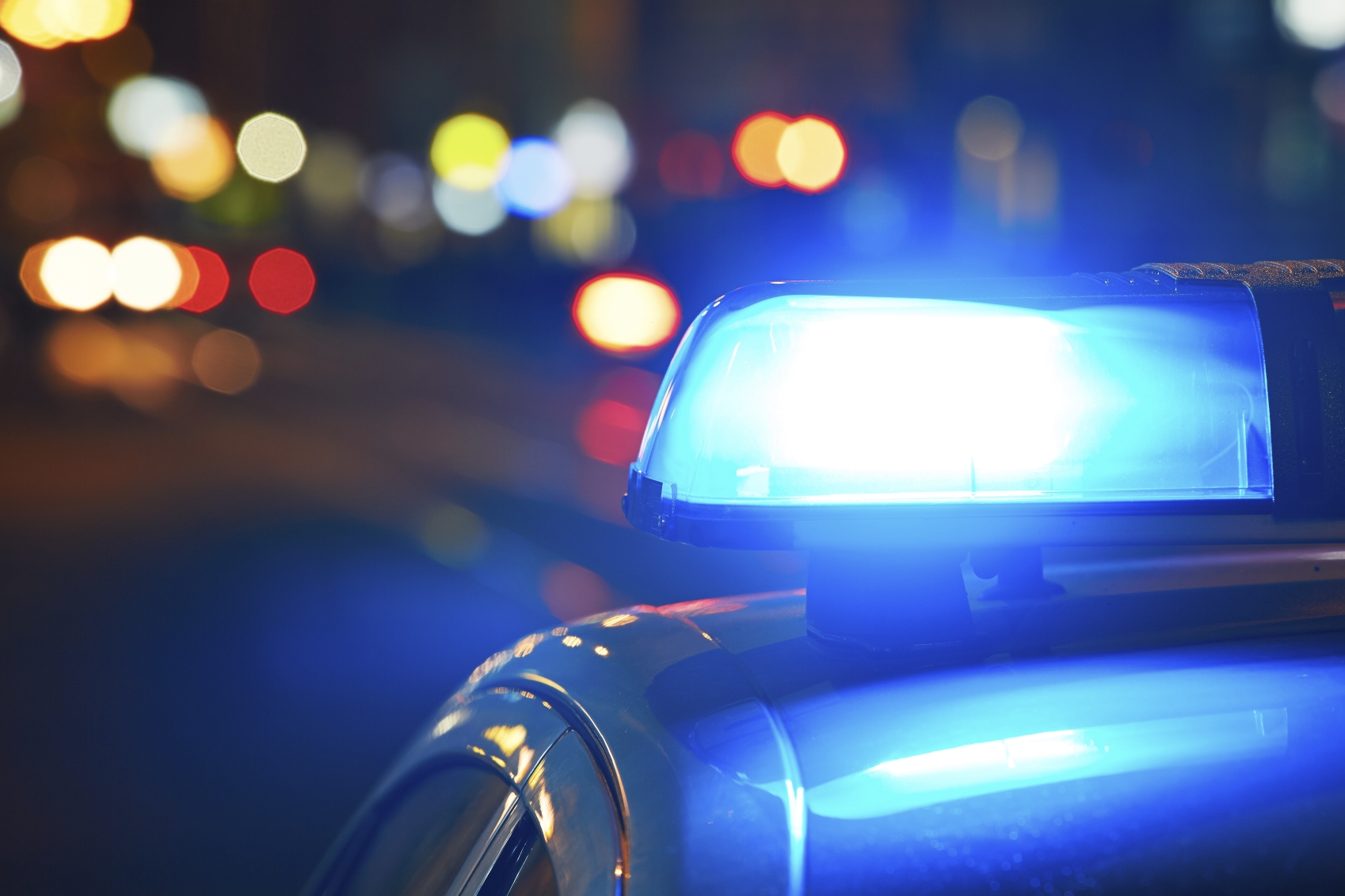 UPDATED: Officer Remains in Hospital after Being Struck on I-270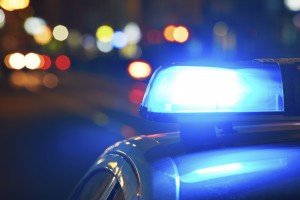 A Montgomery County police officer remains hospitalized in stable condition after he tried to pull over an automobile on Interstate 270 and was struck by another automobile, a police statement said Thursday afternoon.
Officer Robert Sagona, a four-year veteran of the force, was traveling north in his cruiser on I-270 near the Montgomery Village Avenue interchange when he saw a black Chevrolet Impala driving erratically at a high rate of speed, police said. The vehicle's tag did not match the vehicle, and Sagona tried to start a traffic stop.
The Impala's driver failed to stop, and a pursuit ensued, police said.
Other officers deployed "stop sticks," which deflated the tires of the Impala, which was rendered inoperable, police said. The two occupants of the car then fled just south of the Clarksburg Road interchange, police said.
The search for the occupants included the Gaithersburg Police Department, the Maryland-National Capital Park Police Department-Montgomery County Division, and troopers from the Maryland State Police. A state police helicopter also assisted. The occupants were not located.
During the search, Sagona had parked his cruiser in the northbound lanes of I-270, and he walked to the southbound lanes. When the search was suspended about 1:20 a.m., Sagona crossed I-270 again to return to his cruiser. A state trooper had parked his marked vehicle to block the far right, southbound lane. The driver of a 2011 Subaru Forrester, who was traveling south, moved from the right lane to avoid the cruiser and struck Sagona, who was in the middle lane.
The driver of the Forrester is identified as Hunter Lee White, 19, of Germantown.
Sagona was flown to a hospital with serious, nonlifethreatening injuries by the state police helicopter that had come to assist in the search.
The collision investigation is being conducted by the Collision Reconstruction Unit and the vehicle investigation is being conducted by the Central Auto Theft Section.
Original post: A Montgomery County police officer was struck by a car on southbound I-270 overnight near Middlebrook Road.
According to the Police Department's Twitter account, the officer was transported to a hospital with non life-threatening injuries.
Police said a stretch of I-270 was closed for about an hour while the crash investigation was underway.
No other details have been released to date.
Officer struck on I-270, investigation closes S/B 270 at Rt 121. S/B motorists must exit at 121, Use S/B 355 to Rt 27, and access 270. MORE

— Montgomery Co Police (@mcpnews) March 30, 2017
MCP officer has non-life-threatening injuries. Closure to last approx 1 hour. We will update here.

— Montgomery Co Police (@mcpnews) March 30, 2017
Update: On-scene crash investigation complete. I-270 re-opened.

— Montgomery Co Police (@mcpnews) March 30, 2017
SB I270 near Middlebrook Rd, pedestrian struck, EMS transporting via MSP medevac

— Pete Piringer (@mcfrsPIO) March 30, 2017