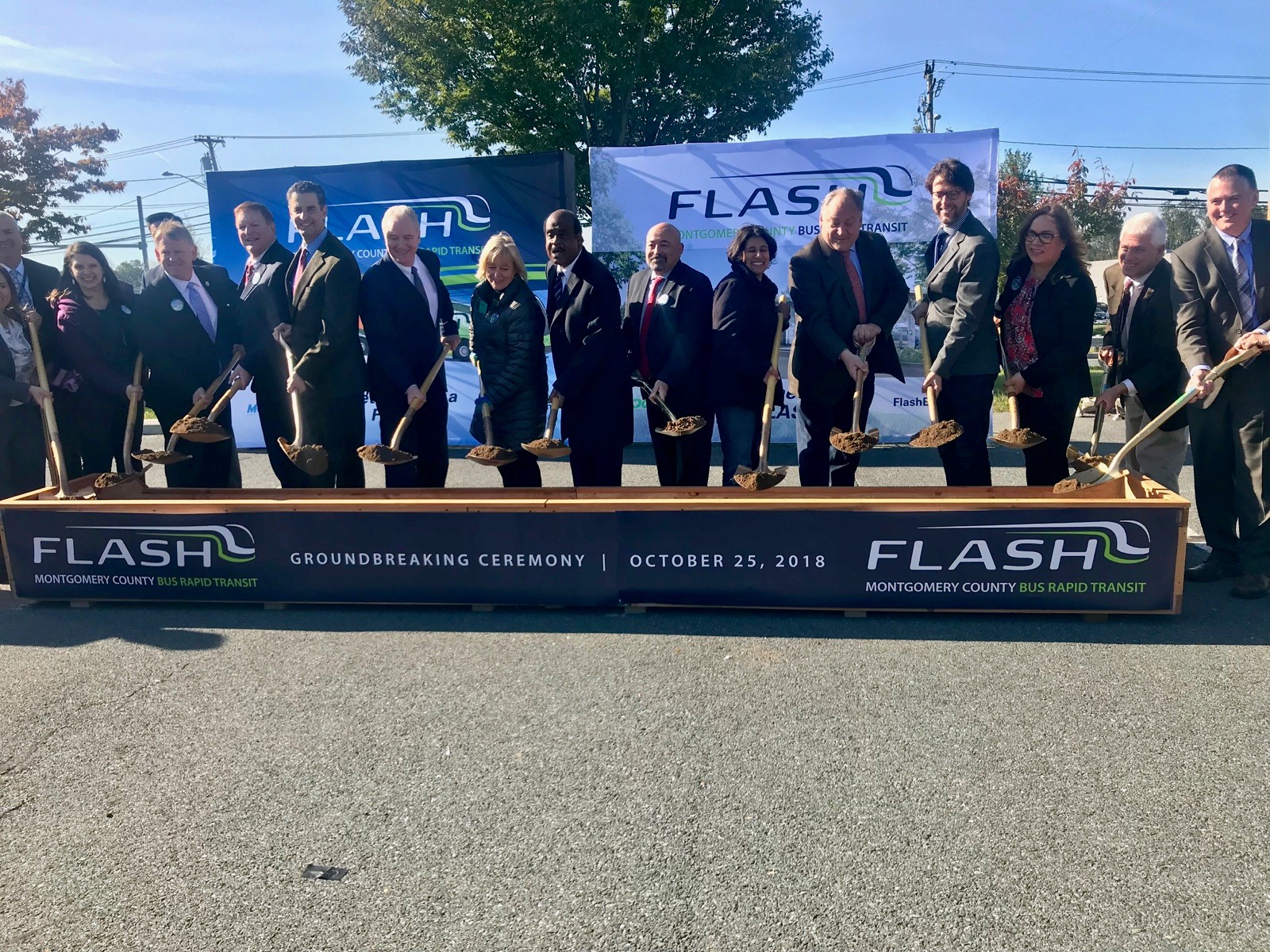 Officials Break Ground on Bus Rapid Transit
Montgomery County Executive Isiah Leggett joined state and other county-elected officials early Thursday to break ground for the county's first Bus Rapid Transit (BRT) line that will operate on US 29.
According to county officials, US 29 is busiest transit corridor in Montgomery County. Starting in 2020, the 14 mile, 11-station BRT will run between Burtonsville and downtown Silver Spring.
Once complete, the new transportation project is expected to serve 20,000 riders per day.
"In 2016, I laid out a plan to put a practical, cost-effective, world-class transit option on the ground within four years, and I am very proud to see the realization of that vision today as we break ground for the first BRT line in the State of Maryland."
Thursday's groundbreaking launched the start of construction for the FLASH, the name for the BRT Lines.  The project is expected to be complete in 2020.