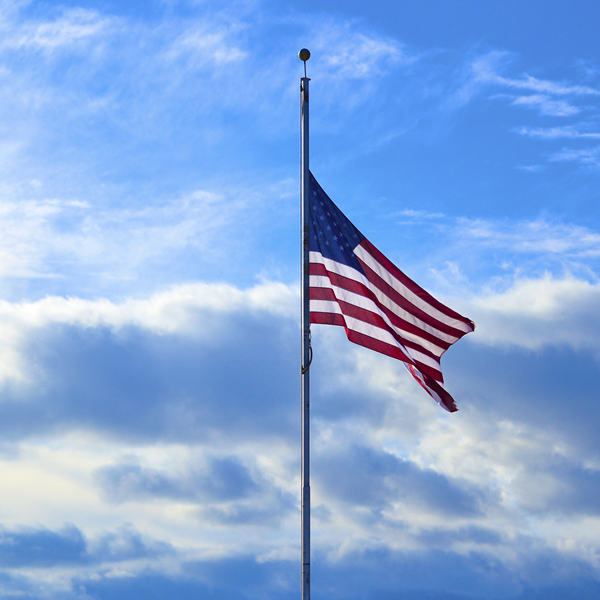 Officials React to Las Vegas Tragedy
Maryland Governor Larry Hogan issued the following statement on the Oct. 1 tragedy in Las Vegas, Nevada:
"The First Lady and I are praying for Las Vegas in the aftermath of the horrific shooting last night – an unconscionable and violent act of hate.
We send our deepest sympathies to everyone who lost loves ones and will continue to pray for all those injured and fighting to recover.
The law enforcement and first responders who rushed to the scene undoubtedly saved countless lives through their courageous actions, and the country owes them a debt of gratitude.
Maryland stands in unity, today and always, with Las Vegas."
Congressman John Delaney (MD-6) released the following statement:
"Heartbreaking morning. My prayers are with the victims of last nigth's horrific shooting, their families and the courageous first responders who were at the scene. our hearts are with Las Vegas today."
Senator Chris Van Hollen shared this on his Twitter page:
"As we unite to grieve for the lives lost in Las Vegas, let us also unite to stop the terrible toll of gun violence in our country."
Montgomery County Police Chief Tom Manger issued this statement:
"America has just witnessed the worst mass shooting in our history in Las Vegas. Our thoughts and prayers go out to the family and friends of victims of this terrible tragedy. Sheriff Joe Lombardo and the Las Vegas Metro PD have responded with great skill and professionalism. They have worked tirelessly since 9/11 to prepare for and prevent terrorist acts against their community. This shooting and others we have experienced over the years underscores the enormous challenge law enforcement faces in the effort to prevent these shocking events. It also reinforces the importance of continuing to invest in terrorism prevention and response initiatives."