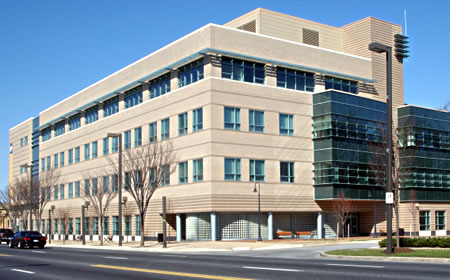 Officials Work to Combat Sexual Trafficking at Safe Silver Spring Forum
Members of the state delegation to the Maryland General Assembly and community members will discuss legislative solutions and other initiatives to curb sexual trafficking at a Safe Silver Spring forum Thursday, Dec. 10th. The forum will be held at the Health Sciences Center on the Takoma Park campus of Montgomery College from 7 to 9 p.m. Residents are invited to attend.
The forum's sponsors include Safe Silver Spring, Councilmembers Hucker and Riemer, County Executive Leggett, the County's District 20 delegation to the General Assembly, the Criminal Justice Coordinating Commission, the Montgomery County Human Trafficking Task Force and Identity-Inc.
"Many of the victims of sexual trafficking in our area are youths who fled violence in Central America only to face new challenges here because of homelessness, language and educational barriers," said Councilmember Hucker.
"The people who come here after living in dire circumstances in their home countries face separation from relatives and have few established parts of their lives, including the need to have jobs and find places to live. They are easy prey for criminals who want to lure them into the sex trafficking business in exchange for basic needs. We need to find better alternatives for them," said Councilmember Riemer.
Those scheduled to speak at the forum include:
State Senator Susan Lee and Delegate Marice Morales, the co-chairs of the State Working Group on Human Trafficking
Bobbe Mintz, chair of the Montgomery County Human Trafficking Task Force
Hector Silva, an American University fellow and former deputy chief at the embassy of El Salvador
Allegra Saunders-Sawicky of the Polaris Project
Tania Alfaro of the Montgomery County Street Outreach Network
Other co-sponsors of the forum include President's Council of Silver Spring Civic Associations (PREZCO), the Greater Silver Spring Democratic Club, Montgomery County Young Dems, Maryland Multicultural Youth Centers, the Renter's Alliance, Pyramid Atlantic and Marylanders to Prevent Gun Violence.