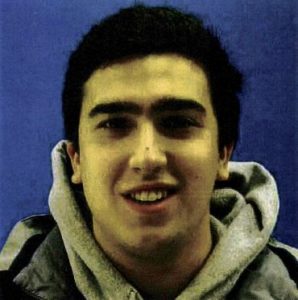 Ogulcan Atakoglu Sentenced to 12 Years in Crash that Killed 3 Family Members in Bethesda (VIDEOS)
It was an emotional day in court as Judge Mary Beth McCormick sentenced a 21 year old Ogulcan Atakoglu to 12 years behind bars on Friday for killing a family of 3 in Bethesda.
Atakoglu pleaded guilty to three counts of vehicular manslaughter for a collision that happened on Feb. 27. He was driving down River Road in his 2016 BMW at 116 MPH when he struck a 2016 Chevrolet Volt, operated by Michael Buarque De Macedo.
Montgomery County State's Attorney John McCarthy and Atakoglu's attorney, David Felsen, held a news conference following the sentencing.
You can watch the news conference below:
In court for the sentencing of Ogulcan Atakoglu. He pleaded guilty to vehicular manslaughter for killing 3 members of a family @mymcmedia pic.twitter.com/NxfqH1x3vs

— Mitti Hicks (@MittiMegan) December 9, 2016
Breaking: Ogulcan Atakoglu sentenced to 12 years behind bars @mymcmedia pic.twitter.com/pli4gWkUj9

— Mitti Hicks (@MittiMegan) December 9, 2016