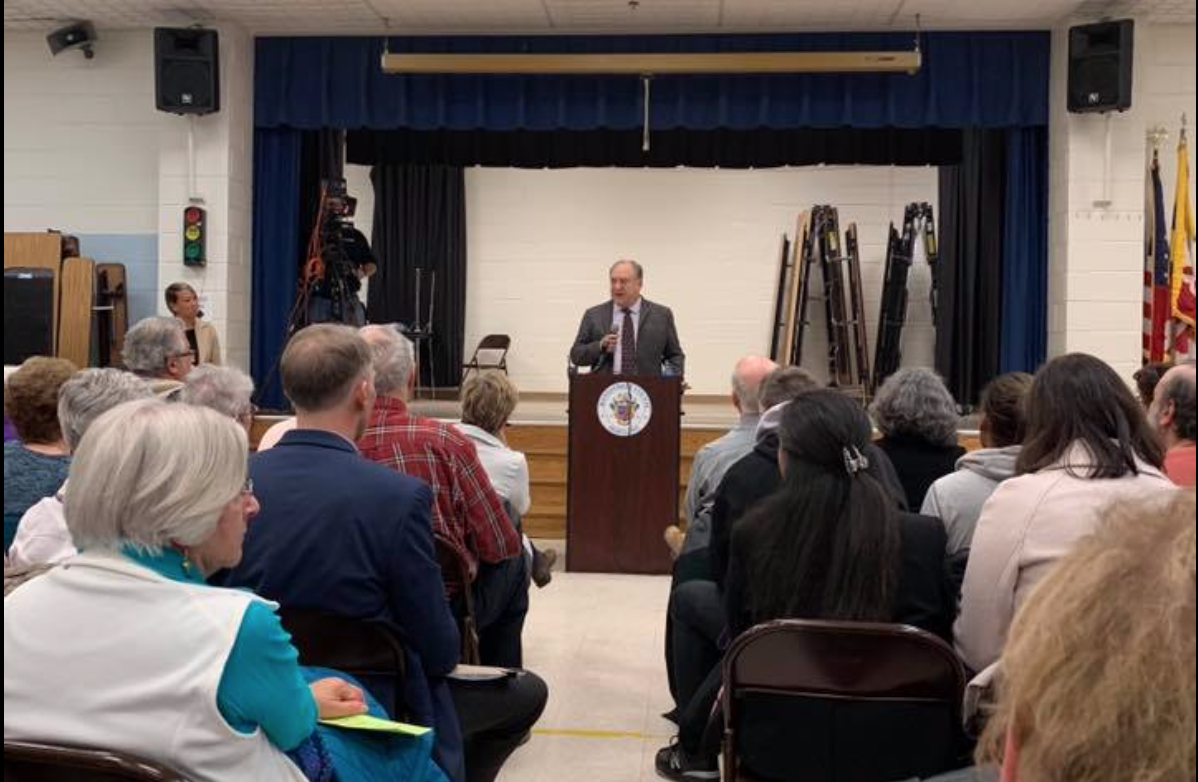 Olney Area Residents Asked Elrich About Arts, Mental Health, and Immigration
During his listening session at Olney Elementary School on Thursday, Montgomery County residents in the Olney area asked County Executive-elect Marc Elrich about a number of things. Some residents were curious about Elrich's efforts to improve access to help for mentally ill individuals. Other residents wanted to know what Elrich would do to ensure the safety of immigrants in the county.
Olney residents wanted more say in plans developed in their town. They also wanted reassurance that Elrich would continue supporting local businesses such as the Olney Theatre.
Overall, it was a large turnout at the listening session. Now Elrich has two stops left on the tour: Takoma Park and Poolesville.