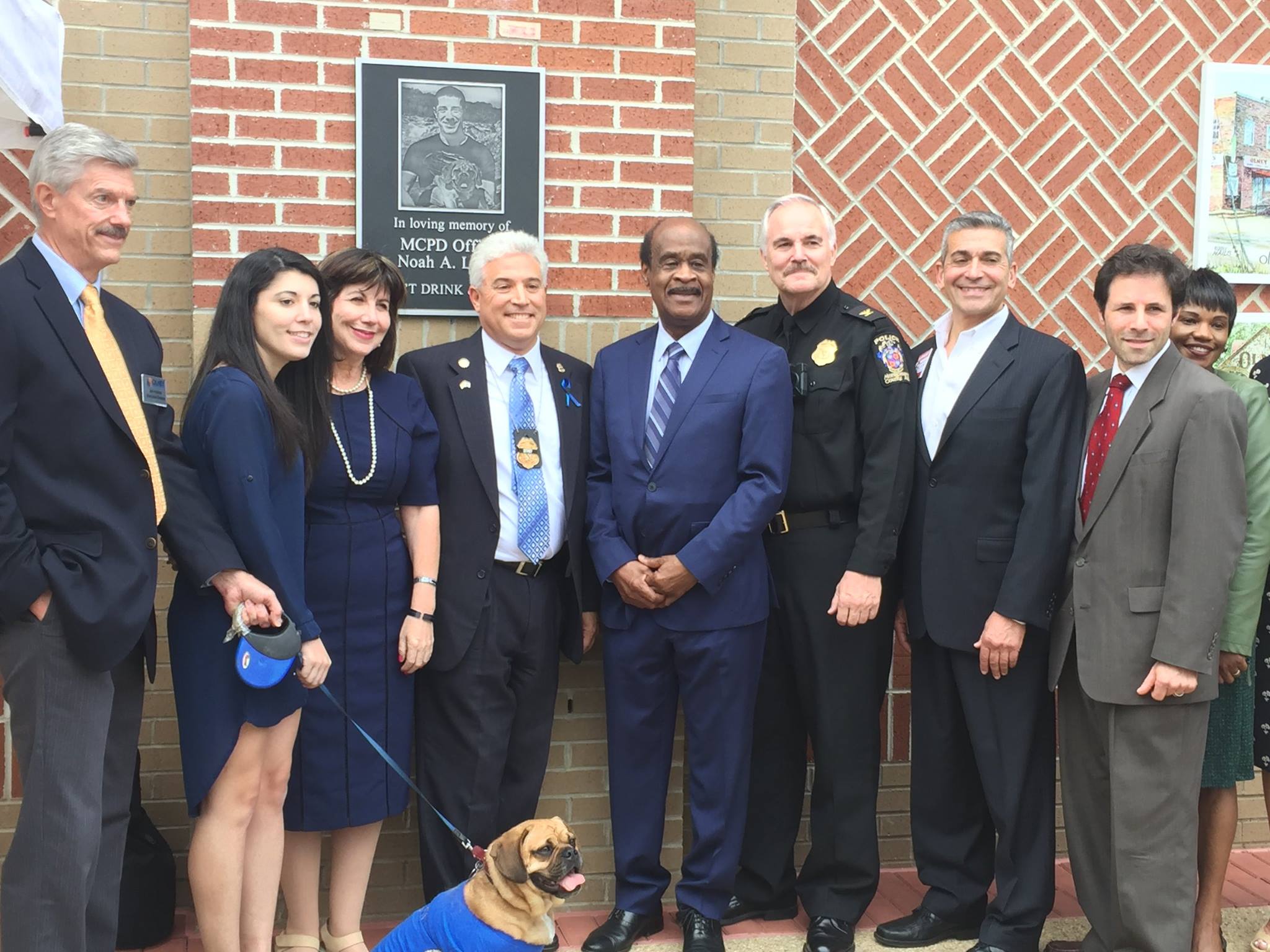 Olney Chamber Honors Fallen Police Officer Noah Leotta
The Olney Chamber of Commerce and Fair Hill Shopping Center honored fallen Police Officer Noah Leotta on Wednesday, which would have been Leotta's 26th birthday.
Leotta, who was assigned to the 4th District police station, was struck and killed by a drunk driver in Dec. of 2015 while working as a member of the Holiday Alcohol Task Force.
On June 7, a memorial plaque was unveiled at a dedication ceremony to honor and recognize Leotta's service and sacrifice to the community where he lived all his life.
County Executive lke Leggett, Police Chief Tom Manger, family members and others attended the ceremony.