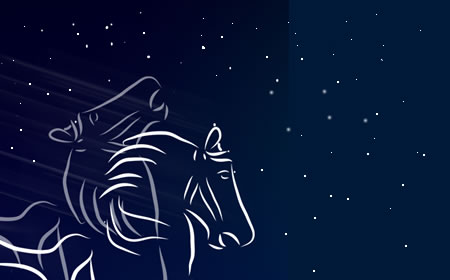 Olney Theatre Presents Carousel (VIDEO)
Olney Theater's production of Carousel runs from April 15 through May 10 on the main stage.
Performances are Wednesday through Saturday at 8 p.m. with matinees on Sunday at 2 p.m. Tickets range from $38 to $75 and are available online at Olney Theater Center website.
After a bank robbery gone wrong, carousel barker Billy Bigelow is given a second chance to make things right for the love-of-his-life Julie Jordan and the child he never got to meet. Featuring some of the form's best-loved songs: "You'll Never Walk Alone," "June Is Bustin' Out All Over," and "If I Loved You."
Take a look at Olney Theatre's Behind the Scenes video:
"It's got unforgettable characters, moments of pure theatrical magic and the lushest and most resonant music Rodgers and Hammerstein ever wrote, centered on a passionate quest for redemption," says Olney Theatre Center Artistic Director Jason Loewith. "I'm trying not to feel too much pressure, but it's kind of the greatest musical of all time."
Recommended for ages 12 and up.
Carousel
Book by Oscar Hammerstein II
Music by Richard Rodgers
Lyrics by Oscar Hammerstein II
Original Dances by Agnes De Mille
Based on the Play Liliom by Ferenc Molnar as adapted by Benjamin F. Glazer
Directed by Jason Loewith
Musical Direction by Christopher Youstra
Choreography by Tommy Rapley
Cast
Billy Bigelow – Tally Sessions
Julie Jordan – Carey Rebecca Brown
Carrie Pipperidge – Dorea Schmidt
Enoch Snow – Eugenio Vargas
Nettie Fowler – Delores King Williams
Mrs. Mullins – Eileen Ward
Loiuse – Maya Brettell
Carnival Boy – J. Morgan White
Ensemble
MaryLee Adams
Ian Berlin
Gracie Jones
Christopher Mueller
Henry Niepoetter
Taylor Elise Rector
Leo Christopher Sheridan
Suzanne Stanley
Russell Sunday
Henry Baratz
Carlos Castillo
Joshua Dick
Simon Diesenhaus
Kevin Grieco
Griffin McCahill
Nicholas Schaap
Crew
Scenic Designer – Milagros Ponce De Leon
Lighting Designer – Jen Schriever
Costume Designer – Seth Gilbert
Sound Designer – Tony Angelini
Projections Designer – Zachary Borovay