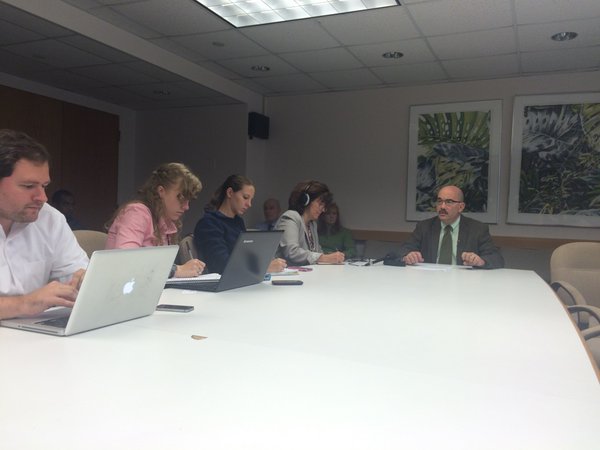 OLO to Release Report on County's Top Manager Salaries on Tuesday (VIDEOS)
Are Montgomery County directors and managers compensated higher than their counterparts at other area governments? The Office of Legislative Oversight (OLO) is expected to release a report at 10 a.m. on Tuesday that addresses this topic.
You may remember that back in July, Montgomery County Council President George Leventhal called for a review of the county's high level managers' salaries.
At a news briefing today, Leventhal told reporters that he couldn't discuss the content of the embargoed OLO report until tomorrow but he did say why he thinks the information is important. "I think we have drifted into paying more than we need to," said Leventhal. Take a look:
This is not the first time Leventhal has addressed this issue at his news briefing. Over the summer, he noted that some new county directors may have been paid too much. You can watch Leventhal's comment on the topic of high level manager salaries, back in July, below:

Related: