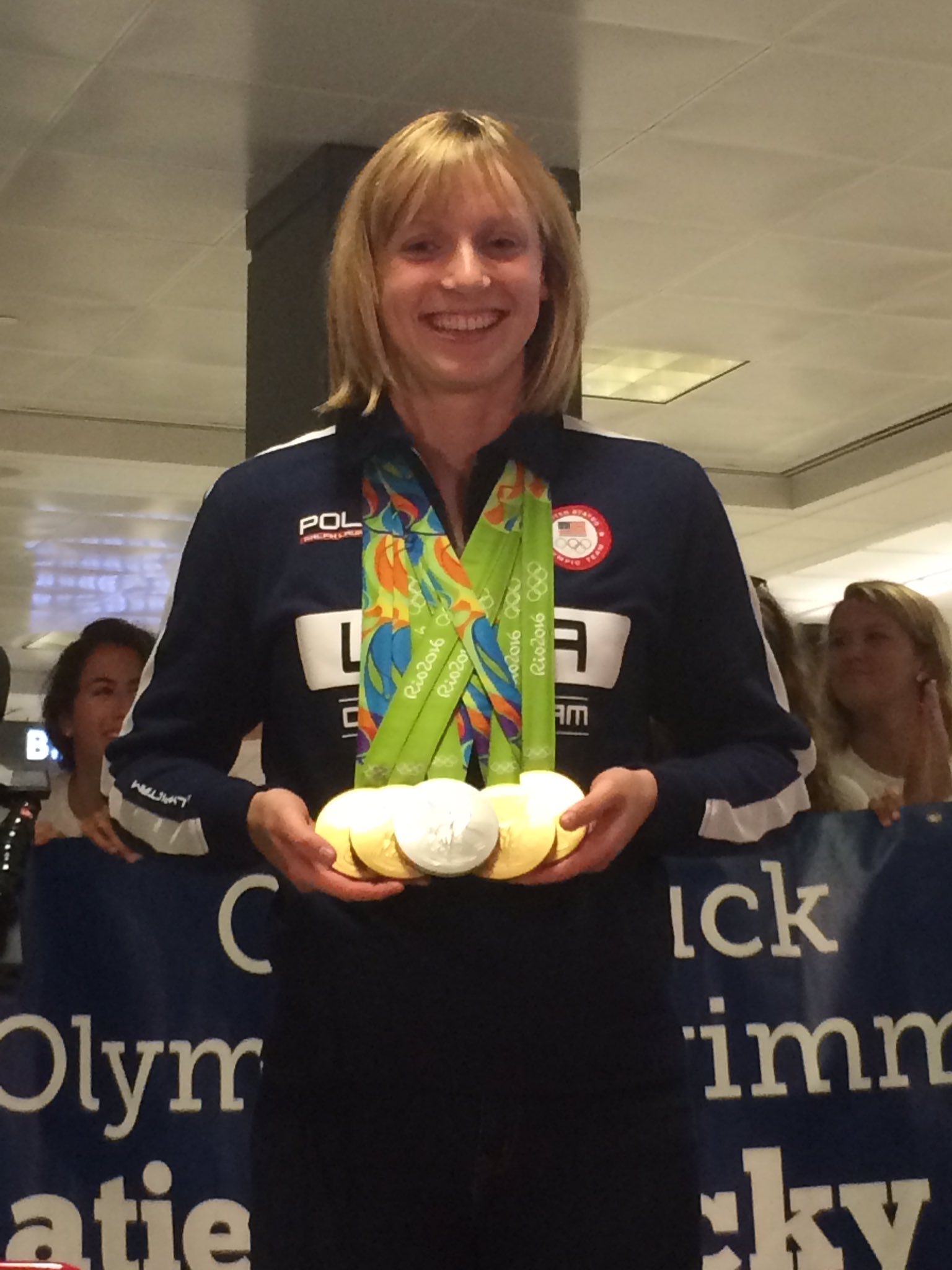 Olympic Champion Ledecky Returns Home to Cheers (VIDEO)
Fresh off a whirlwind journey at the Olympics in Rio, Bethesda native Katie Ledecky landed at Dulles Airport today, greeted by cheers and hugs by friends and teachers from the Stone Ridge community. In this MyMCMedia Extra video, Ledecky talks about how much she appreciates the support from the community in Montgomery County and her hopes to continue to inspire young fans.
Katie returns home with four gold medals and one silver. She's been recognized as one of the top athletes in this year's Rio Olympics, even gracing the cover of Sports Illustrated along with Michael Phelps and Simone Biles.