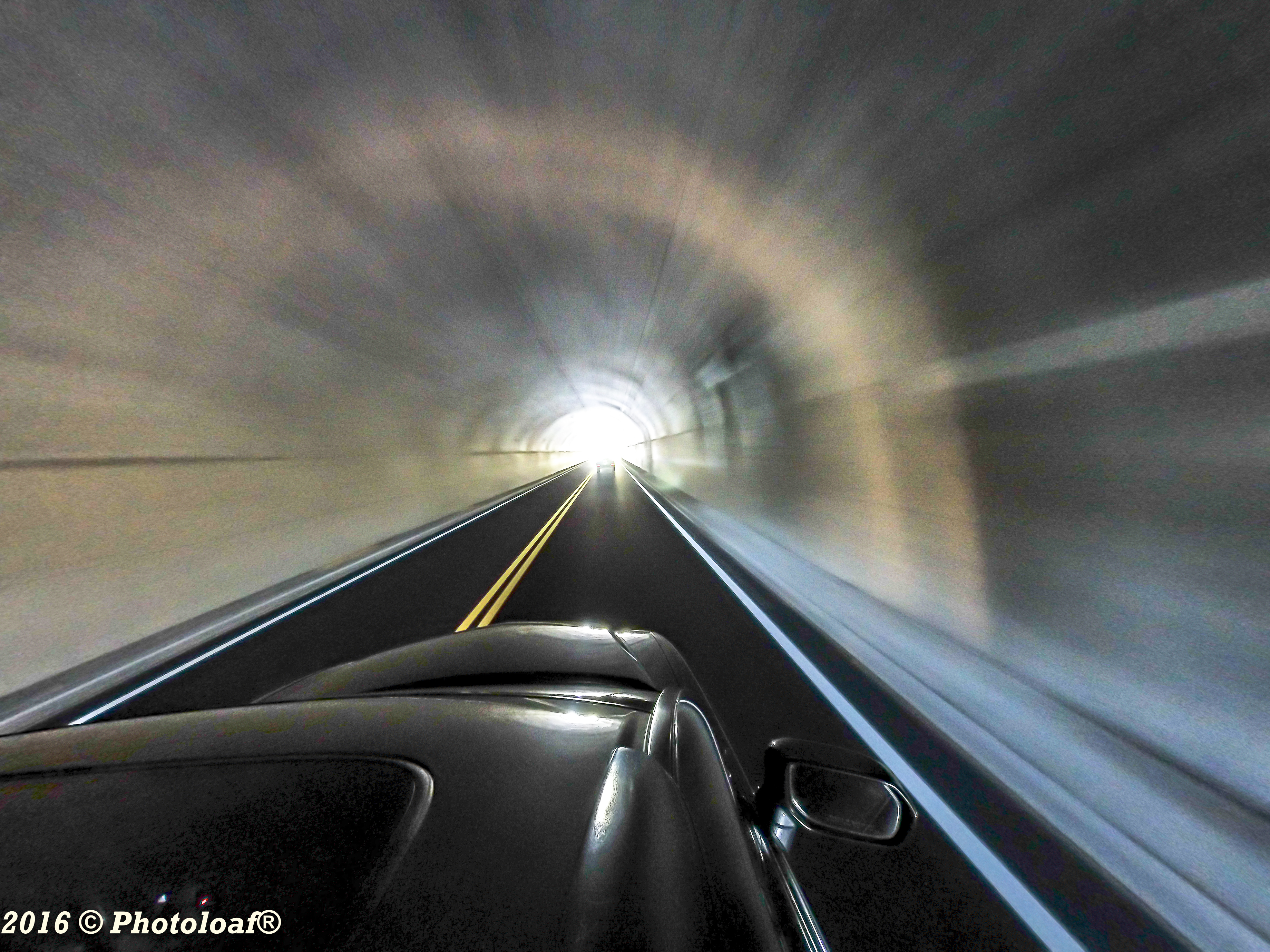 On Observing Signs in Our Land: The Roadhouse Blues
BREAKING NEWS: this is not a photo blog essay; rather it's my first hand observation of the American politic while traveling on four wheels going anywhere from 1 to 60 plus miles per hour.
I am a photographer. I am an Independent.
By nature it is a natural reflex to observe my surroundings, attuned to the time of day, the sun's angle upon the land, it's support of life, the people on it and the contents erected on such. I don't always stop to take the picture. But I know I should rather than mentally file it for another day.
I set out shortly after the first of the year with my wife to photograph U.S. National Parks in this the centennial year of the National Park Service. Woody Guthrie's famous song "This Land is Your Land" plays out in my vision. That's what I wanted to see and I saw it, well sort of. My eyes were on the road and my hands upon the wheel.
Traveling by car nearly 7,000 miles over 10 months from January through the end of October we witnessed the beauty and majesty of this great land. Whether it was big cities or small towns we transited their borders. We traveled to eleven states, visited a dozen national parks, multiple national historic landmarks and forests, drove along depression era roadways carved out of Allegheny mountainsides and higher above on the Colorado Plateau. We slept 40 floors above the Vegas strip, on the edge of the Grand Canyon, rested in an Arizona Vortex, touched the Gulf of Mexico, then again along the Atlantic Ocean, even stayed downtown in the new old town of Charleston all the while making Marriott International happy.
If it's January we are in Nevada, specifically Las Vegas renting a car to travel to Arizona, the Grand Canyon, Flagstaff, Sedona and Phoenix. February we take the RDX on the road to Florida traveling south through Virginia, North and South Carolina then through Georgia to our final destination above Sarasota on Florida's Gulf Coast. In March it was off to Charleston, South Carolina for a wedding traveling along that same north-south I-95 corridor. July began a trip up to the Jersey Shore passing through New Jersey's vast pine barrens. I can mark off Maryland, Delaware, and New Jersey on that one. July also found us traveling twice to Prince Frederick on Maryland's western shore. August, I could not sit still long so we took off on a lark to Nashville, traveling along the Shenandoah Valley on the I-81 corridor onto I-40 deep into Tennessee. On the way home we diverted eastward to spend a night in Asheville, North Carolina and promised ourselves to return soon.
September brought our annual pilgrimage to the Outer Banks of North Carolina, I-95, I-64, along the toll road in Eastern Carolina and finally Route 12 to the boundary of the City of Duck. September also included two trips to Salisbury, Maryland where we watched and I photographed my nephew playing his final season of collegiate football, the other was to ride with my brother-in-law for 67 miles on bikes along the lowlands of the Maryland Eastern Shore populated with chicken huts and crab shacks. October seasonal changes invited both of us to go cycling up in Hancock, Maryland along the Western Maryland rail trail east of Cumberland and parallel to the C&O Canal. The leaves did not cooperate on the red-orange color scale. So in mid-October we fire up the RDX once more and took off for Asheville, North Carolina. Skyline Drive, the Shenandoah Valley, the Cherokee National Forest, the Blue Ridge Parkway and the Biltmore Estate did not disappoint – there was marvelous color everywhere. We are home now waiting on the next itch and keeping our fingers crossed for Maryland to qualify for a December bowl game so we can drive wherever.
Through all this my singular constant observation was the countless red Trump for President signs.
Red signs painted on barns, on rooftops, simple yard signs, homemade signs, signs in the middle of the desert, along mountain roadsides, banners, lighted signs, signs near chicken huts, signs stuck in sand, along small town streets. So many signs how did I neglect to take even one picture. It was not because they were not photo-worthy but rather I was in a hurry, a destination in mind traveling at speeds and elevations that at times put my trusty turbo 4-cyclinder RDX and its tachometer to spinning. My eyes were on the road.
Yes, we did traverse through many Republican-leaning states but I wondered aloud as we drove, "where are the blue Clinton signs?" Sure the time of the year was off politically and the conventions were not finalized yet during some of our travels. But we returned via the byways more than once to various destinations only to reflect upon how long those Trump signs were in place. We were in Florida for the run up to Super Tuesday voting. Even earlier in Nevada. Maryland, New Jersey, Delaware, Virginia, North Carolina, Tennessee were all after the conventions.
Like kudzu, the red signs were everywhere and not a blue one in sight.
In Nashville, we took a day trip to the national historic site of the Hermitage, President Andrew Jackson's family plantation. I recommend spending the bucks for the recorded tour because it helps to provide a memorable perspective of Jackson's time in history and the challenges that faced this founder of the Democratic Party. The parallels between the election campaigns of Jackson to the new Republican President-elect are uncanny. Wikipedia it. Oh, and red signs did lead up to the planation's entrance way on the local highway.
This crazy sojourn culminates with a 15-mile ride from Gaithersburg to Silver Spring, Maryland on Election Tuesday night in November. There on the campus of the George Meany National Labor College some 8 miles as the crow flies from the White House I was on assignment to cover the Maryland Democratic celebration for candidates Anthony Brown, Jamie Raskin and Chris VanHollen. The turn off of New Hampshire Avenue leading to the Tommy Douglas Conference Center on the Meany Campus was lined with dozens and dozens of blue signs and red brake lights. But it was 8 p.m. and I was in a hurry to find a place to park as the polls had been closed for an hour.
Ah, I finally found some blue signs in my travels. Hey look, there are even more signs inside the conference center.
Walking by a bank of media staffed video cameras I saw reporters lurking, scanning their computers and smartphones for the last election results. The hundreds of campaigners, volunteers and politicos were strumming their phone screens as they conversed with friends. The hour to claim victory was at hand.
At 9:20 p.m. blue signs were being handed out to the choir podium background personnel – the celebration was about to kick off and I along with all other photographers gathered inside the ropes for the show. About then the two overhead video screens, which were showing  the national news election results, turned off. The dignitaries were then introduced and gathered to my left behind me with Congressman Steny Hoyer (D-MD) and Senator Ben Cardin (D-MD) in attendance. All eyes were forward, my hand on the shutter button.
Each candidate took their turn at the celebratory podium. First Brown, and then Raskin all entering to a sign-waving flurry for the eventual build up for VanHollen to claim his Senate seat at 10:30 p.m. I am clicking away as this celebration reaches an apex with VanHollen's entrance.
Five minutes into Senator-elect VanHollen acceptance speech there is a gasp from the crowd nearest the exit corridor that leads to a stand of TV screens. Some rush out to watch the news, VanHollen carries on at the podium unaware as Cardin and Hoyer both huddle behind me in their small groups to check their phones – and a foreboding look grabs their faces. It's too late.
VanHollen finished his speech at 10:42 p.m. and I am wrapping the cameras up and headed directly to the car by 10:50 p.m. As I exit the campus, celebrants began grabbing signs for souvenirs. I called my editor at 11 p.m. She asked if I had seen the latest news, I said no but sensed there was an upset in the making. I would eventually turn on SiriusXM CNN channel to get up to speed.
Hands upon the wheel I drove home around the I-495 outer loop Beltway I knew that I too had missed all the signs for they were right there in front of us all across this land.
So now is the time for Woody's anthem.
This land is your land, this land is my land
From the California to the New York island
From the Redwood Forest to the gulf stream waters
This land was made for you and me
As I went walking that ribbon of highway
I saw above me that endless skyway
And saw below me that golden valley
This land was made for you and me
 I roamed and rambled and I followed my footsteps
To the sparkling sands of her diamond deserts
And all around me, a voice was sounding
This land was made for you and me
When the sun comes shining, then I was strolling
In the wheat fields waving and dust clouds rolling
The voice was chanting as the fog was lifting
This land was made for you and me
 This land is your land and this land is my land
From the California to the New York island
From the Redwood Forest to the gulf stream waters
This land was made for you and me
 When the sun comes shining, then I was strolling
In wheat fields waving and dust clouds rolling
The voice come chanting as the fog was lifting
This land was made for you and me
Lyrics by Woody Guthrie, circa 1940
And also time for those roadhouse blues…
Roadhouse Blues – Jim Morrison & The Doors – 1970
Yeah, keep your eyes on the road, your hand upon the wheel
Keep your eyes on the road, your hands upon the wheel
Yeah, we're goin' to the Roadhouse
We're gonna have a real
Good time
[space – lyrics removed]
Well, I woke up this morning, and I got myself a beer
Well, I woke up this morning, and I got myself a beer
The future's uncertain, and the end is always near
Let it roll, baby, roll
Let it roll, baby, roll
Let it roll, baby, roll
Let it roll, all night long