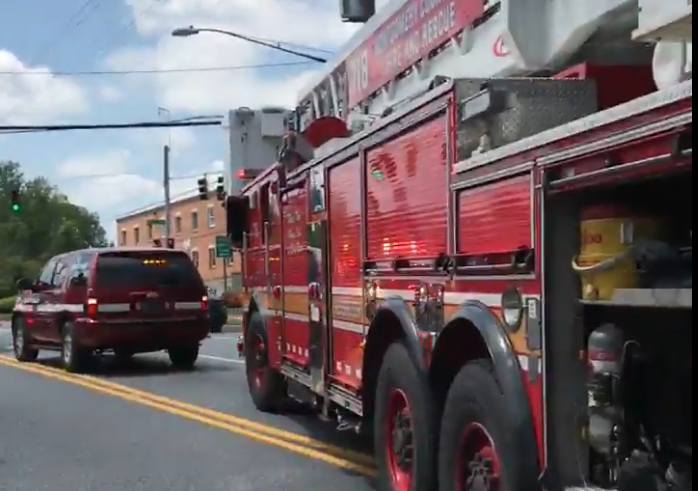 One Driver in Two-Car Collision Dies
Montgomery County Police Collision Reconstruction Unit detectives are investigating a two-vehicle collision that occurred Monday afternoon in Rockville, a police statement said. The driver of one of the involved vehicles died Monday night from her injuries.
About 1:36 p.m. Monday, Rockville police district officers, and Fire and Rescue personnel, responded to a collision on Randolph Road at Rocking Horse Road, police said.
The preliminary investigation revealed that a 2005 Honda Civic, driven by Sylvia Jones was making a left turn from westbound Randolph Road onto southbound Rocking Horse Road, police said. The Honda was struck by a 2009 Acura TSX, driven by Giovanni Vigil, 18, of the 4400 block of Gridley Road in Silver Spring, who had been traveling eastbound on Randolph Road, police said.
Ms. Jones, 81, of the 3400 block of Island Creek Court in Silver Spring, was taken to a local hospital with serious injuries and later died, police said.
Vigil and a 16-year-old female passenger, also from Silver Spring, were taken to an area hospital with minor injuries.
This collision remains under investigation.  Anyone with information regarding this collision is asked to contact the Collision Reconstruction Unit at 240-773-6620.
Update – Randolph Rd at Gaynor Rd/ Rocking Horse Rd, 2 car collision, EMS transported total 4 patients, incl 1 Pri1 trauma & 3 Pri3 NLT, PD directing traffic, some lanes BLOCKED (EB Randolph Rd entirely & some lanes gets by WB) pic.twitter.com/2GVRl3HaXZ

— Pete Piringer (@mcfrsPIO) May 21, 2018
Update – Randolph Road, collision, EMS evaluating 4 patients including 1 Pri1 trauma https://t.co/uRSVWhe45D

— Pete Piringer (@mcfrsPIO) May 21, 2018
Randolph Road near Rockinghorse Road, collision, some lanes blocked PE721, M723, PE718, RS742B, EMS704, A725, A740, EMS703, BC703 on call https://t.co/OO9kxsu327

— Pete Piringer (@mcfrsPIO) May 21, 2018
Update – Rocking Horse Road and Randolph Road, collision, EMS evaluating multiple patients, some lanes blocked https://t.co/5Vdiqc577P

— Pete Piringer (@mcfrsPIO) May 21, 2018