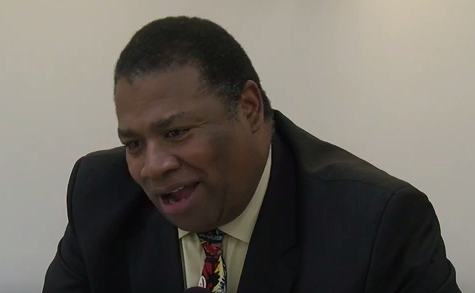 One-on-One with Former BOE Member Christopher Barclay (VIDEO)
Former Montgomery County school board member Christopher Barclay was honored at his last school board meeting on Dec. 1st.
After serving more than two terms on the Board of Education (BOE), Barclay decided not to run for reelection this year. On Nov. 8th, Shebra Evans was elected to his District 4 seat.
In this MyMCMedia Extra video, below, Barclay shares some advice for the new school board members (Jeanette Dixon and Evans) and he talks about what is next for him.
During his closing remarks at the dais as he was addressing Evans, Barclay said: "I am gonna be honest, it is rough to be a black elected official in Montgomery County. It is not easy."
In this MyMCMedia Extra video, below, he talked more about that:
The BOE presented Barclay with some gifts at his last meeting, including a personalized parking spot sign.
New @mocoboe member @dixon_jeanette & outgoing member @ChrisSBarclay at tonight's ceremony. @mymcmedia pic.twitter.com/2jObly8Jqf

— Sonya Burke (@SonyaNBurke) December 2, 2016
@SonyaNBurke @mocoboe @dixon_jeanette @ChrisSBarclay @mymcmedia I'm guessing this is what's in the bag: pic.twitter.com/qBfaapJUkT

— Jeff Barclay ✏️ (@jeffbarclay) December 2, 2016