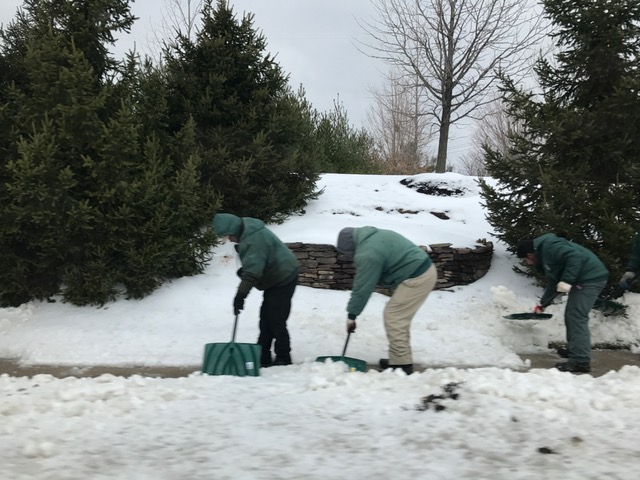 One Year Ago in Montgomery County, March 14, 2017
A year ago a Nor'easter winter storm hit the mid-atlantic are on Tuesday, March 14, 2017. Schools and several local government offices were closed due to the snow and freezing rain.
We asked residents to share their photos documenting the snow day, and we received photos from around the county.
These images included icy cherry blossoms in Potomac, slushy streets in Bethesda and empty shelves at a grocery store in Rockville. We also received photos of people digging out local sidewalks, and snow plows at work clearing snow and ice from area roadways across the county.
Here's a look (below) at photos from March 14, 2017:
Here's the stories from March 14, 2017:
UPDATED: National Weather Service Issues Winter Weather Advisory for Montgomery County
Traffic Light Pole Down at Clopper Road in Gaithersburg (PHOTOS)
Trash and Recycling Schedule Change in Kensington Due to Weather
Gaithersburg Mayor Jud Ashman Shares March Madness Picks and Issues a Challenge (VIDEO)
Silver Spring Ice Skating Rink Opens Its Doors Despite Winter Storm