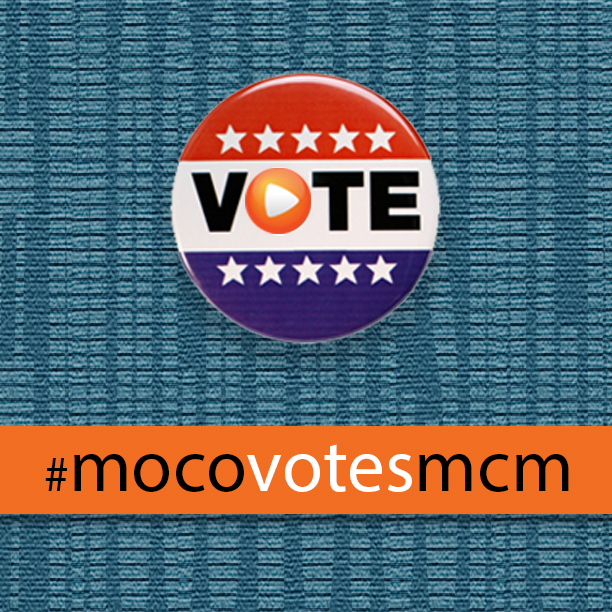 MoCo Votes Blog: Part Two

The 2018 Gubernatorial Primary Election is set for June 26, 2018, and it's sure to be a historic election for Montgomery County. When voters go to the polls, they will will elect a governor, a state legislature, a county executive, a County Council, members of the school board and the House of Representatives, and much more. They'll find out whether public financing works in local elections. Early voting in 2018 takes place from June 14 – 21, 2018. Follow our coverage here and below:
A Union Endorses Elrich for Montgomery County Executive
32BJ of the Service Employees International Union (SEIU) on Monday announced the local had endorsed Councilmember Marc Elrich for Montgomery County Executive.
"Montgomery County sorely needs an Executive like Marc Elrich, who has a long track-record for helping low-wage workers and immigrants who contribute greatly to our communities and economy," 32BJ SEIU Vice President Jaime Contreras said in a statement. "His strong leadership was critical to ensuring that corporate interests didn't further weaken or delay Montgomery County's $15 minimum wage, even as other councilmembers caved to the pressure."
Elrich is one of six Democrats seeking the party's nomination in the 2018 election. Incumbent County Executive Ike Leggett, a Democrat, cannot seek another four-year term because of term limits.
In its endorsement message, 32BJ noted Elrich's support for a bill that would ensure building service workers of large commercial buildings would work at least 30 hours a week. The message notes the measure was opposed by Councilmember Roger Berliner and "Mark" Leventhal. Berliner and George Leventhal are also running for county executive.
Republicans Set Convention for Feb. 3 in Gaithersburg
The Montgomery County GOP plans its convention for Saturday, February 3, at the Gaithersburg Hilton
620 Perry Parkway. The event starts with a $75-a-plate breakfast with Howard County Executive Allan Kittleman at 8:30 a.m. After the convention starts at 10 a.m., former Gov. Bob Ehrlich is the guest speaker at a $100-a-plate lunch, which starts at 12:30 p.m. Attendance at the convention is otherwise free.
Candidates Reporting Fundraising Totals
Wednesday is an important day in Maryland politics. Candidates are expected to release fundraising totals, which will separate those who are running from those who will be watching the politicking on the TV news. Candidates have until midnight to file the reports.
Councilmember Roger Berliner, a Democrat running for county executive, reported a fundraising total of $550,000, with $483,137 cash on hand. Donations came from 544 individuals, a Berliner news release said. Berliner has chosen not to use the public campaign system.
Andrew Friedson, a Bethesda Democrat running for the County Council's District 1 seat, said he had raised $219,000 from 673 contributions, with more than $200,000 cash on hand. Friedson has chosen not to use the public campaign system.
Ben Jealous, the former NAACP president and CEO who is seeking the Democratic nomination for governor, said he had raised $1.5 million from about 7,700 donors. His running mate is Susan Turnbull of Bethesda.
Baltimore County Executive Kevin Kamenetz said he raised $2.2 million, with $2 million cash on hand. The Democrat also is seeking to be the party's gubernatorial nominee.
Quiz Skewers Traditionally Financed Candidates, Praises Others Using Public Option
MoCo Voters, the group that's supporting candidates who opt to use the public election fund, have a short quiz on their Facebook page asking people to pick which county executive hopefuls are using traditional fundraising and which are using the new public option. The bouquets that are thrown to certain candidates — and the brickbats thrown to others — might not be too surprising.
Amie Hoeber Announces She's Running for Congress Again
Amie Hoeber, a Republican who ran for the 6th District congressional seat two years ago and lost to Rep. John Delaney, is announcing Tuesday she's running for the seat again. The announcement will be at Normandie Farms Restaurant in Potomac.
Hogan Reception Set for Nov. 2
The Maryland Republican Party and the Montgomery County Republican Central Committee is hosting a reception with Gov. Larry Hogan from 6 p.m. to 8 p.m. Thursday, Nov. 2, at the Woodmont Country Club. Proceeds from ticket sales will benefit the county central committee and the state party. Buy tickets here.
Endorsements from Near and Far
Montgomery County Council President Roger Berliner, a Democrat who is vying to succeed County Executive Ike Leggett, announced four endorsements Monday, all from the Montgomery County Business Hall of Fame. They are:
Norman Augustine, the retired chairman and CEO of Lockheed Martin and currently serves as a member on the U.S. Department of Homeland Security's Advisory Council.
Cidalia Luis-Akbar, CEO and owner of M. Luis Construction Co., Inc.
Carmen Ortiz Larsen, chair of the Hispanic Chamber of Commerce of Montgomery County, and president and CEO of AQUAS Inc., a Bethesda-based technology and engineering firm that specializes in providing business solutions and services to the health care, agriculture, public utilities and transit industries.
Natalia Luis, COO and owner at M. Luis Construction Co., Inc.
Meanwhile, Democratic gubernatorial candidate Ben Jealous has been endorsed by U.S. Sen. Cory Booker of New Jersey. The two were supposed to campaign together, but Senate votes prevented that.
Democratic Gubernatorial Candidates Knock Hogan at Breakfast (Video)
Maryland Matters: Hurson Seeking At-Large Seat on Montgomery County Council
Former Takoma Park Councilmember Enters Council's At-Large Race (Video)
Former Obama Staffer Enters Race for County Council At-Large
UPDATED: Hate Messages Plastered on GOP Headquarters' Front Door
MoCo's School Board Member Rebecca Smondrowski to Run for County Council
Governor Hogan: Alabama Senate Candidate Roy Moore 'Unfit for Office'
Minimum Wage and Safe Roads Are Concerns for Takoma Park's Youngest Voters
Poll Reveals How Popular Larry Hogan Is Compared to Other Governors
Five Facts to Know Before You Register to Vote in Montgomery County
Most Witnesses at Hearing Say It's Time To Ditch At-Large Council Members
Broad Agreement Among Gubernatorial Candidates
Democratic Governor Candidates Generally Agree at Germantown Forum (Video)
Redistricting Reform Gains Support
Andrew Friedson Enters Council District 1 Race
Rich Madaleno and 'Mean Tweets'
State Sen. Richard Madaleno, the Kensington Democrat running for governor, also happens to be gay. In a YouTube video, he and his husband Mark Hodge read some of the "mean tweets" he has received since he started his gubernatorial campaign. The 2-minute video marks "National Coming Out Day." The late night TV mean tweets are funnier, but Madaleno is able to turn the bit into more than a campaign message.
Franchot Seeking Re-election
Comptroller Peter Franchot released this video to announce he's seeking a fourth term.
Gubernatorial Candidate Forum Scheduled for Germantown
Kagan Won't Run for County Executive, Seeks Re-Election Instead
State Sen. Cheryl Kagan had been touted as a potential county executive candidate, adding a woman to a current all-male field. She's decided to stay in the Maryland Senate.
Kagan Decides To Seek Re-Election and Forgo County Executive Race
Regulatory Attorney Seeks House of Delegates Seat
Raskin Favors What?
Rep. Jamie Raskin sent a letter to a constituent this week claiming to support terrorism. Yes, terrorism.
Raskin was asked to support the Taylor Force Act, a response to an attack against a former U.S. Army officer touring Israel. The act would prohibit U.S. aid to the West Bank and Gaza unless the State Department can certify that the Palestinian Authority ends acts of violence against U.S. and Israeli citizens.
In the letter, Raskin states: "I wholeheartedly and unconditionally condone terrorism in every form."
Lauren Doney, Raskin's communications director, said Friday that "condone" should have been "condemn."
"That is a mortifying typo," she said.
She also sent a statement from Raskin: "The letter from my office, dated September 27, 2017, contains a regrettable typo. To state the obvious, I wholeheartedly and unconditionally condemn terrorism in every form. I am sorry for this mistake from my office."
Once the typo was detected, Raskin apologized to the constituent, Doney said.
Here's the full letter:
Strange even for #TakomaPark's @RepRaskin
Writes: I wholeheatedly and unconditionally endorse #terrorism in every form #mdpolitics#Terror pic.twitter.com/Vq96hj9TIa

— Mark Uncapher (@Mark_Uncapher) September 28, 2017
Does Ike Believe?
The Baltimore Sun has a piece on a group called America Rising Squared, that sent records requests to government groups asking how officials reacted when Rep. John Delaney announced he would forgo seeking re-election to his 6th District seat in 2018 and instead run for president in 2020.
"[I'll] believe it when I see it," Ike Leggett said.
And in other news:
ICYMI: The Washington Post Editorial Board doesn't think much of the proposal to raise the minimum wage to $15 an hour.
Trone Airs DACA Ads
Hogan's Approval Rating
Leggett Endorses Albornoz
Amatetti Files for County Council Race
Albornoz Files for Council Race
County Recreation Director Running To Be At-Large Member of Council
Democratic Primary for Governor Gets Seventh Candidate
And in other news:
Washington Post: Doug Gansler decides to sit out of 2018 gubernatorial races
Baltimore Sun: Annapolis restaurant, known for his politician-themed fare, changes hands
Conway Gets Public Election Fund Payment
A Rundown of Upcoming Political Events
Councilmember Katz Has A Challenger for District 3
Candidates Spread Their Messages at Labor Day Parades
Aruna Miller Endorsed by EMILY's List
The District 15 delegate is running for the open 6th Congressional District seat.
Branson Enters At Large Race
Cherri Branson announces that she is running for an at large County Council seat.
Politics Watch
Here is a list of candidates who have filed with the Maryland State Board of Elections as of Aug. 29.
And if you haven't had your fill of Purple Line news, veteran political commentator Josh Kurtz gives his take in The Purple Line: A Long, Strange Trip for 16 Miles of Track.
State Sen. Rich Madaleno released a video on Thursday comparing President Trump's response to the violence during the Charlottesville, Virginia, protests and Gov. Larry Hogan's own statements about the Roger Brooke Taney statue on the State House grounds.
Long-time Maryland political observer Barry Rascovar doesn't think much of John Delaney's presidential run. "… [H]is odds at this point are slim and none – and Slim just left town."
Johns Seeks District 18 Seat
A counter-terrorism policy analyst is running for a District 18 seat in the General Assembly.
Katz Files for Re-Election
Montgomery County Councilmember Sidney Katz is officially running for re-election. Katz, who represents District 3, filed his election paperwork on Aug. 9 at the Board of Elections office in Gaithersburg.  Katz said he plans to use public financing for his campaign.
County Councilmember Sidney Katz Files For Re-Election (VIDEO)
Trone Campaigns for Congress in Germantown
David Trone, a Democrat running for Maryland's 6th District, met with voters over the weekend in western Maryland and Montgomery County. In Germantown, Trone said he expects to raise lots of small donations to fund his campaign.
Trone Expects to Raise Lots of Small Donations to Fund Campaign (VIDEO)
At Butler's Orchard to hear @davidjtrone speak about 6th District campaign pic.twitter.com/hfY57bVahf

— MCM-Doug (@Media_Doug) August 6, 2017
Trone ended his weekend tour with supporters at a barbecue at Smokey Glen Farm where he described the turnout as "great."
Finishing up #MD06 tour with a barbecue for supporters at Smokey Glen Farm. Great turnout! pic.twitter.com/Cu23VmPFZD

— David Trone (@davidjtrone) August 6, 2017
Meet Meitiv
Danielle Meitiv, a Democrat running for an at-large seat on the Montgomery County Council, is meeting residents on Aug. 13 at Coffee Republic in King Farm. She is also hosting an eclipse watch party on Aug. 21 at Martin Luther King, Jr. Park in Silver Spring.
You can find out more about her campaign, here.
Meredith Wellington Files for District 1 County Council
A Democrat, Meredith Wellington is running for the District 1 County Council seat. Wellington filed her paperwork for the seat on Aug. 4th. On her website, she said she's running because, "we can do better."
You can find out more, including where she stands on some of the issues, such as schools and traffic, the environment and economic development, here.
Bill Conway Files Paperwork for At-Large County Council Seat
Bill Conway is the latest Democrat to file his paperwork for the Montgomery County Council at-large race.
It's official! I filed today at the Board of Elections to run for County Council At Large. pic.twitter.com/W2kGBNn24L

— Bill Conway (@_BillConway) August 4, 2017
You can find out more about Conway on his website, here.
Other candidates who have officially filed their paperwork at the Board of Elections office in this race at this date, include: Brandy Brooks, Ron Colbert, Hoan Dang, Richard Gottfried, Danielle Meitiv, Hans Riemer Darwin Romero and Tim Willard.
Trone Tours the State
David Trone, a Democrat running for Maryland's 6th District congressional seat, is making stops in five counties this weekend.
Trone began his tour on Friday at the fair in Garrett County.
Kicking off my campaign by visiting all five counties in #MD06 this weekend. First stop: The Garrett County Fair. pic.twitter.com/HKwlyLZfpc

— David Trone (@davidjtrone) August 4, 2017
On Saturday, Trone was scheduled to meet voters in Oakland, Cumberland, Smithsburg, and Hagerstown. On Sunday, he has stops scheduled in Williamsport, Frederick, Germantown (Butler's Orchard from 4 – 5 p.m.) and Gaithersburg (Family Barbecue at Smokey Glen 5 – 7 p.m.).
You can find out more about his campaign, here.
Jealous Supports Free Community College
Ben Jealous, a Democrat, running for governor in Maryland, wants to make community college free.
When I am governor, Maryland will make community college free too. https://t.co/FOlVaAq91q

— Ben Jealous (@BenJealous) August 4, 2017
Leggett Likes Baker for Governor
In the governor's race, Montgomery County Executive Ike Leggett likes Prince George's County Executive Rushern Baker.
Find out more in this MyMCMedia Extra video, below:
Trone Runs for Maryland's 6th District Seat
Find earlier political posts, here.