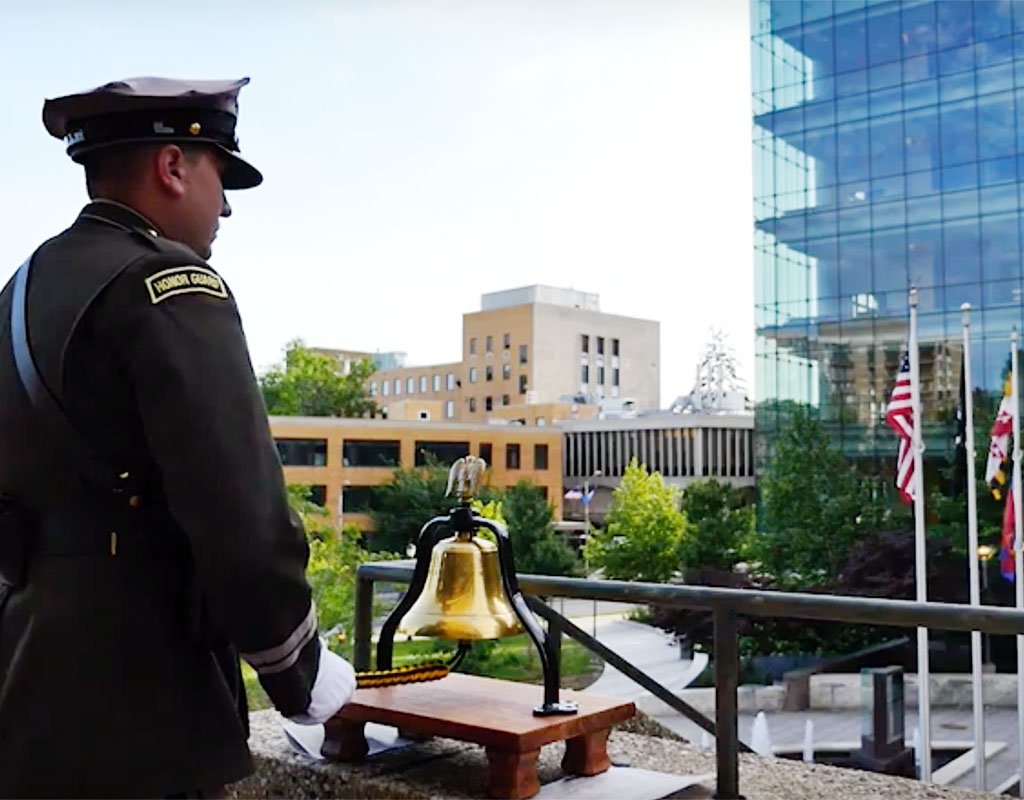 One-Year Anniversary Dedication of Montgomery County Vietnam Veterans Memorial Wall
Several people attended the one-year anniversary of the dedication of the Montgomery County Vietnam Veterans Memorial Wall at Memorial Plaza in Rockville on Tuesday.
The County's Commission on Veterans Affairs hosted the event. The memorial included the names of 130 service members from Montgomery County who lost their lives or were reported missing in action during the Vietnam War. Officials say there are four Montgomery County residents who remain missing.
The dedication ceremonies in 2018 were attended by more than 400 people, including dozens of Vietnam War veterans. The memorial includes a Vietnam Era Honor & Gratitude plaque that pays tribute to all Montgomery County veterans who served during the Vietnam Era from 1955-1975.
This year's ceremonies were held on Memorial Plaza, which is located between the County Executive Office Building at 101 Monroe Street and the Circuit Court Annex in Rockville. Four Vietnam veterans were presented with "Quilts of Valor" from Sue Moats of Capital Cares Quilts of Valor. Ceremonies also included recognition of attending families of veterans killed in the war.
Please watch the video for more details.