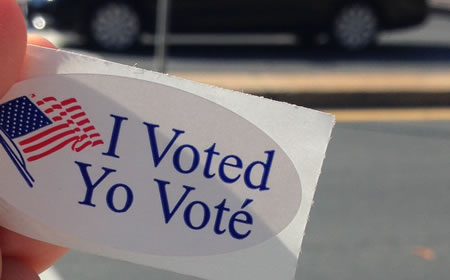 Op-Ed: An Action Plan for Political Participation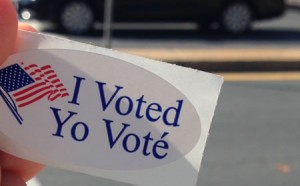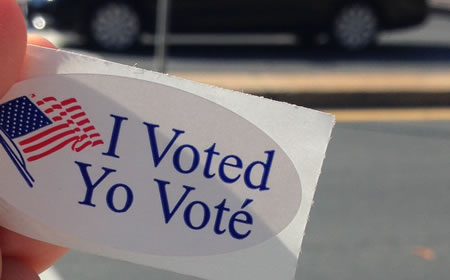 November 21, 2011
Dear Reader,
Many Americans are registered to vote, yet on election day polling booths remain empty. Many are not convinced of the value of an individual vote. Others have not yet realized the value of active participation in civil discourse. Most might like to vote, but have not chosen to make it a priority. These are good Americans, not by virtue of their abstinence from political participation, nor from their historical knowledge of suffrage movements throughout civilization, but because these are generally good people who each contribute to their community in their own way. The value of their honest work, their philanthropy, and their contributions to society are not to be underestimated. Instead, it is the purpose of this writer to advocate for the augmentation and glorification of their efforts through the noble and simple act of voting.
The ability to articulate one's thoughts, to give voice to one's thoughts and emotions, is perhaps the most defining characteristic of the human species; one that is possibly unique to all the universe. Our civilization is distinct from the animal kingdom most notably by our ability to self-organize into governing bodies that are capable of directing the collective efforts of entire populations towards the achievement of feats that would not be possible on a lesser scale. It follows that exercising one's voice, through one's vote, regarding the direction, shape, and purpose of one's government, is one of the most elevated actions one could take in modern civilization. Casting a vote demonstrates a broader social awareness of one's fellows in society, and by inference, indicates that the voter is aware of his and society's mutual responsibilities as caretakers for each other's welfare.
This is not the first time a philosophical argument has been made in favor of political participation. And yet political participation remains something less than ubiquitous. What might be the key to improving political participation? What would make such appealing? What would an emotional appeal for civic participation, be it through the polling booth or volunteerism, look like? How can neighborhood association meetings and public works budget discussions be transformed into appealing attractions? Furthermore, how can this be accomplished without cheapening and denigrating the discussions and processes?
The 2008 Presidential race demonstrated a new breed of grassroots organizing, small donation online fundraising, and popular culture appeal of a political figure by virtue of one candidate's megalithic charisma and the burgeoning of electronic and volunteer opportunities for individuals to contribute to and access the public forum.
The gauntlet has been thrown. It will be our response, how we translate the initial phenomenon into widespread culture change on every level of governance and community life, that will determine the future of our great American experiment.
The Baltimore Citizen
This was originally posted in Revealing Our Humanity.