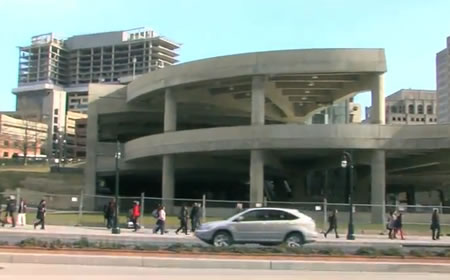 Opening of Silver Spring Transit Center Nears, Target Date Set for Sept. 20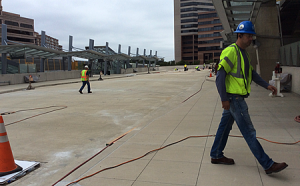 UPDATED  The Silver Spring Transit Center is scheduled to open next month.
According to a Montgomery County official, the county's work at the three-level facility will be complete this week.
General Services Director David Dise sent a completion notice to WMATA officials on Thursday in order to formalize the transfer of the Silver Spring Transit Center.
"The general contractor should be off the site by the end of this week," Dise wrote in an email to MyMCMedia. "The perimeter security fence will remain in place until WMATA opens the center for operation."
On WMATA's website, Metro officials announced a target opening date of Sunday, Sept. 20th.
The long-awaited, multi-modal transit center is located at 8400 Colesville Road. It's features include:
–32 bus bays;
–direct access to Metrorail and MARC trains;
–22 Kiss and Ride spaces;
–electronic real time bus arrival and information displays;
–and multi-modal transit store (TRIPS).
You can read the Silver Spring Transit Center completion notice that Dise sent to WMATA, below:
Related articles: