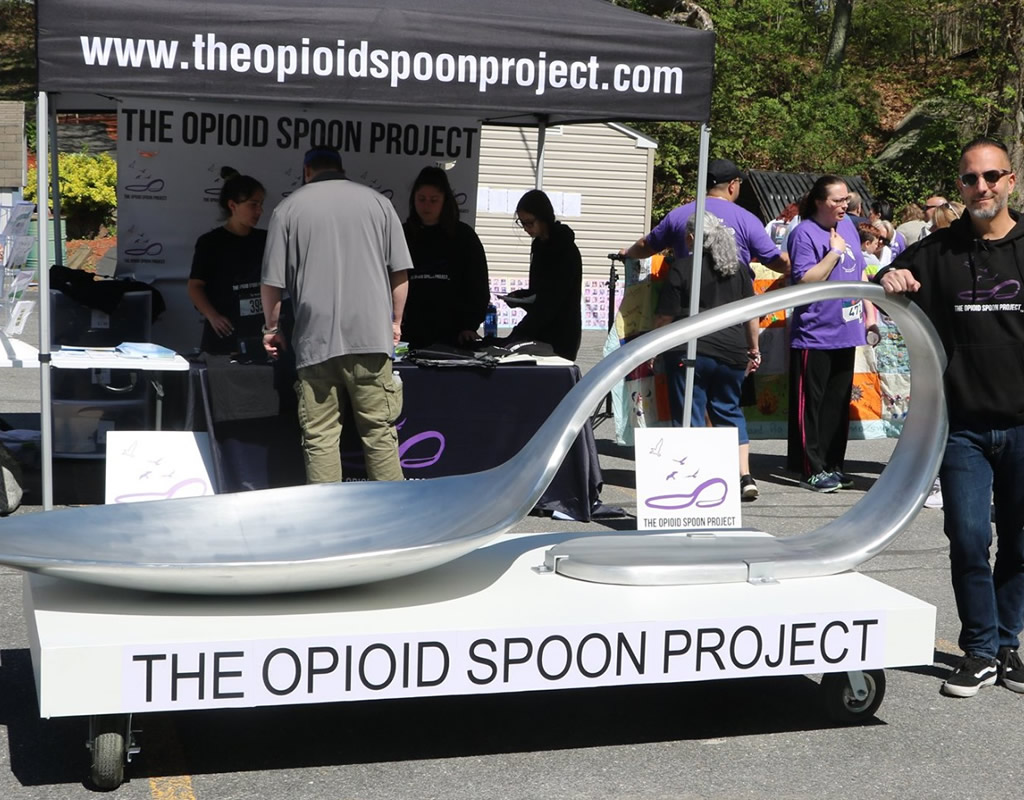 Opioid Spoon Project Raises Awareness in Rockville
The Opioid Spoon Project held the final stop of its Honor Tour to promote awareness of opioid-related deaths at Rockville Town Square on Friday.
As part of the Honor Tour, the Opioid Spoon Project brought an 800-pound spoon sculpture bearing the names of those who have died in the ongoing opioid epidemic. Attendees on Friday were able to write the names of their lost loved ones on the sculpture.
County Council Vice President Sidney Katz attended and spoke at the event.
Happy to be at the Opioid Spoon Project Honor Tour at Rockville Town Square. There was a specially created 800-pound spoon sculpture & attendees had the opportunity to sign the spoon in honor & memory of a loved one lost to the opioid epidemic. @Rockville411 @MoCoCouncilMD pic.twitter.com/zExyv1XKKr

— Sidney Katz (@MC_Council_Katz) June 10, 2019