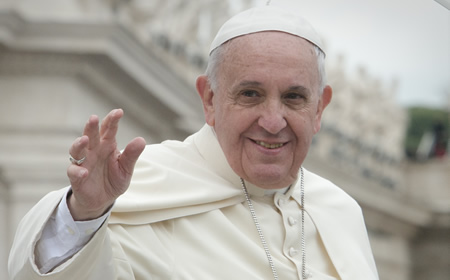 OPM Encourages Federal Agencies to Let Employees Work from Home During Pope's Visit
The Pope's visit to Washington, D.C. is expected to bring increased traffic, road closures, detours and crowded trains and buses.
For that reason, the Office of Personnel Management (OPM) is encouraging federal agencies to let employees in our area telework.
"To help alleviate traffic congestion and minimize distraction to law enforcement and security officials, agencies are urged to permit employees to use their workplace flexibility options," wrote OPM Acting Director Beth Cobert in a Sept. 1 memo."Employees who can be spared from their duties may also request to adjust their work schedule and use their alternative work schedule day off or take annual leave, leave without pay, and/or previously earned compensatory time off or earned credit hours under a flexible work schedule."
President Obama will welcome Pope Francis to the Washington, D.C. metropolitan area from Tuesday, Sept. 22 – Thursday, Sept. 24. The federal government will remain open during the Pope's three-day visit.