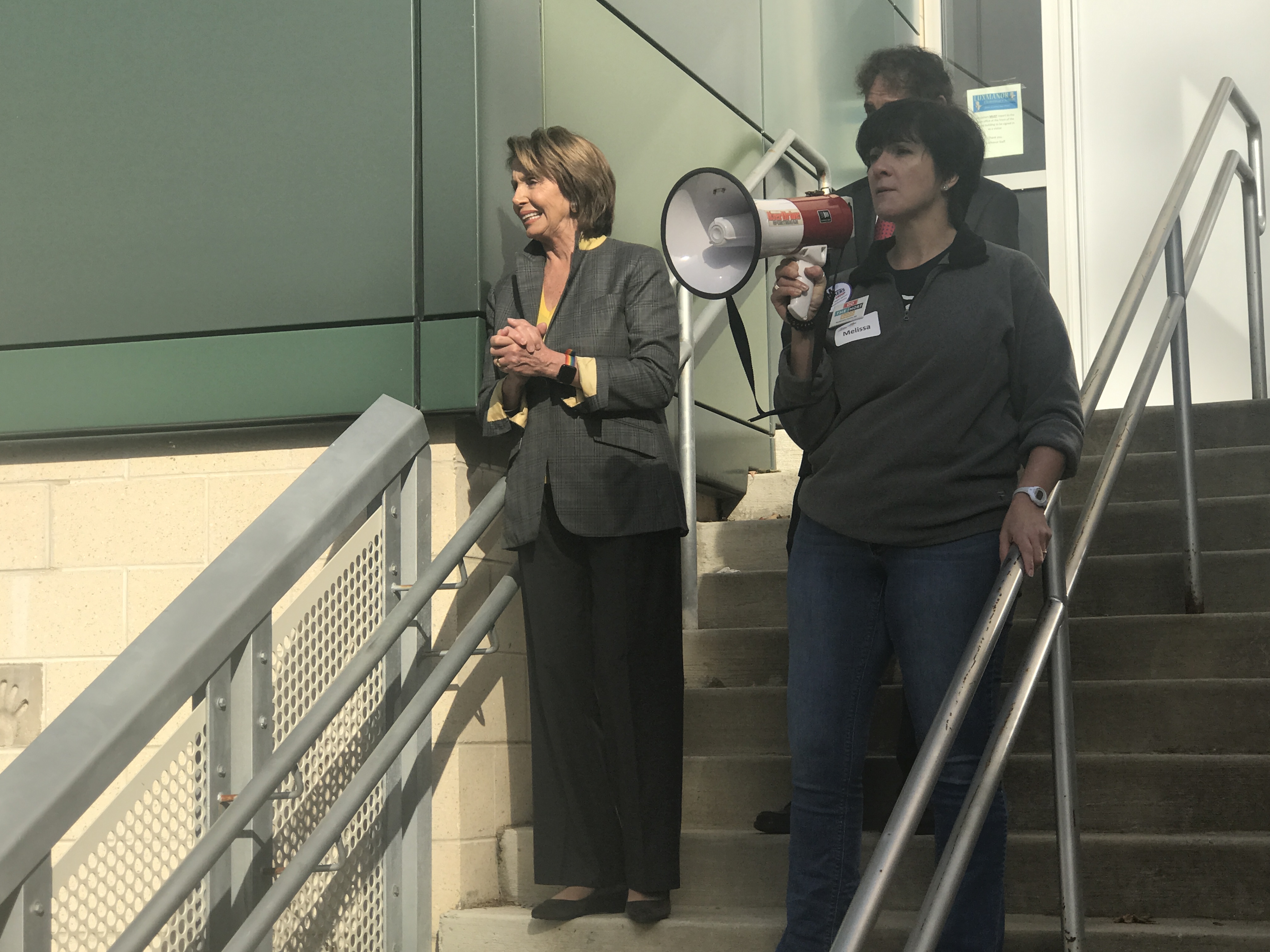 Opponents of GOP's Tax Plan Rally in Rockville (PHOTOS)
House Republicans unveiled their new tax plan on Thursday and it's already receiving some backlash from residents.
"I'm concerned," said Liz Feldman. "Not being able to declare charitable deductions, medical expenses and the interest on debt is concerning. Our son is going to have law school debt and this bill will impact him directly."
Feldman expressed her concerns along with hundreds of other residents during a rally hosted by Congressman Jamie Raskin (MD-8) at Luxmanor Elementary School in Rockville early Saturday.
Raskin called the bill, dubbed as the "Tax Cuts and Jobs Act," a plan to "put billionaires first."
"It's a major attack on the middle class and people are not going to be able to deduct their college student loan interests payments, people are not going to be able to deduct their costs of medical care anymore and lots of middle class families are suffering under that," he said.
According to experts from the Tax Policy Center, passing the 429-page tax plan, would provide substantial tax cuts for the very rich and low and middle-income households could face higher taxes.
"It's a scandal and the people gathered here together […] are saying 'no way,' " said Raskin.
House Minority Leader Nancy Pelosi, a Date emocrat representing California's 12th District, was also in attendance.
"It's a terrible bill," she said. "We have a big responsibility to defeat it […] for what it does to undermine opportunity fairness; the very essence of America."
Pelosi said Democrats will work on a plan to fight the tax bill similar to defeating the Republican's efforts to repeal and replace the Affordable Care Act that is "massive"
Right now @RepRaskin is talking to residents about the GOP's tax plan @mymcmedia pic.twitter.com/9WXZDNY2Yw

— Mitti Hicks (@MittiMegan) November 4, 2017
Happening now: Jamie Raskin talking to residents about tax plan https://t.co/LB0uGXjCqu

— Mitti Hicks (@MittiMegan) November 4, 2017
— Mitti Hicks (@MittiMegan) November 4, 2017
— Mitti Hicks (@MittiMegan) November 4, 2017
Nancy Pelosi is now speaking https://t.co/bCR8Soxg2O

— Mitti Hicks (@MittiMegan) November 4, 2017