Organizers Hope Private Screening in Bethesda Will Stop Holocaust Denial Across College Campuses
In an effort to increase awareness about the Holocaust, local community leaders have joined forces to bring a private screening of "Denial" on October 6 at the Landmark Theatre in Bethesda.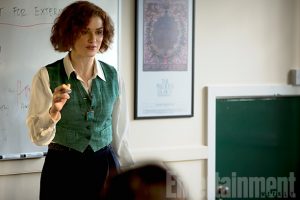 Organizers say this screening comes at a time of increased anti-Jewish and anti-Israel incidents and holocaust denial across college campuses.
"We need to educate and communicate," said Organizer Tony Hausner. "Holocast denial is still a very relevant issue as massacres still continue throughout the world today."
Denial is based on the acclaimed book "History or Trial: My Day in Court with a Holocaust Denier." Denial recounts Deborah E. Lipstadt's legal battle for historical truth against David Irving who accused her of libel when she declared him a Holocaust denier.
A look at the full movie trailer is below:
Following the screening, a short video of Lipstadt discussing the court case will be shown.
Click here for more information about the movie and screening times.