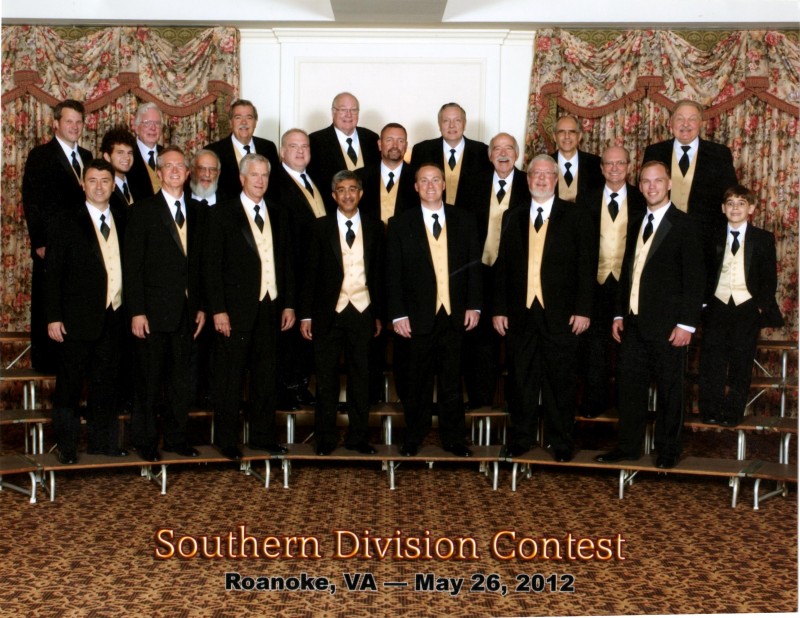 Our Slipping Demographic
Given the popular image of barbershop singing, you'd think Harmony Express' demographic, the age profile of our members, would be slipping toward the past.  In fact, it's leaning into the future.  Our two most recent members are 15 and somewhere around 35.  Of the guys currently preparing for auditions, one is about 50, the second is 25 and the third is 21.
There's something wrong here.   If Harmony Express is really getting younger, then the popular image must be false.  It's true, by and large, that we sing older songs: the Beatles, Neil Sedaka, even standards from the 1920s and 1930s like Over the Rainbow.  We're currently learning a barbershop arrangement of a song by Michael Buble, Alan Chang and Amy Foster called Haven't Met You Yet, but that's a bit unusual.  Harmony Express mostly entertains by preserving an established art form, not by creating a new one.
On the other hand, barbershop is part of a renaissance of a cappella music-making that is sweeping college campuses around the country.  One local Chapter, the Alexandria (VA) Harmonizers, recently hosted an a cappella festival at the downtown DC Lincoln Theater, complete with competition and cash prizes.  None of the contestants sang barbershop, but all shared with barbershop choruses a commitment to group singing without musical accompaniment.
So perhaps it's not surprising that Harmony Express' demographic is slipping toward youth.  It's part of a trend!