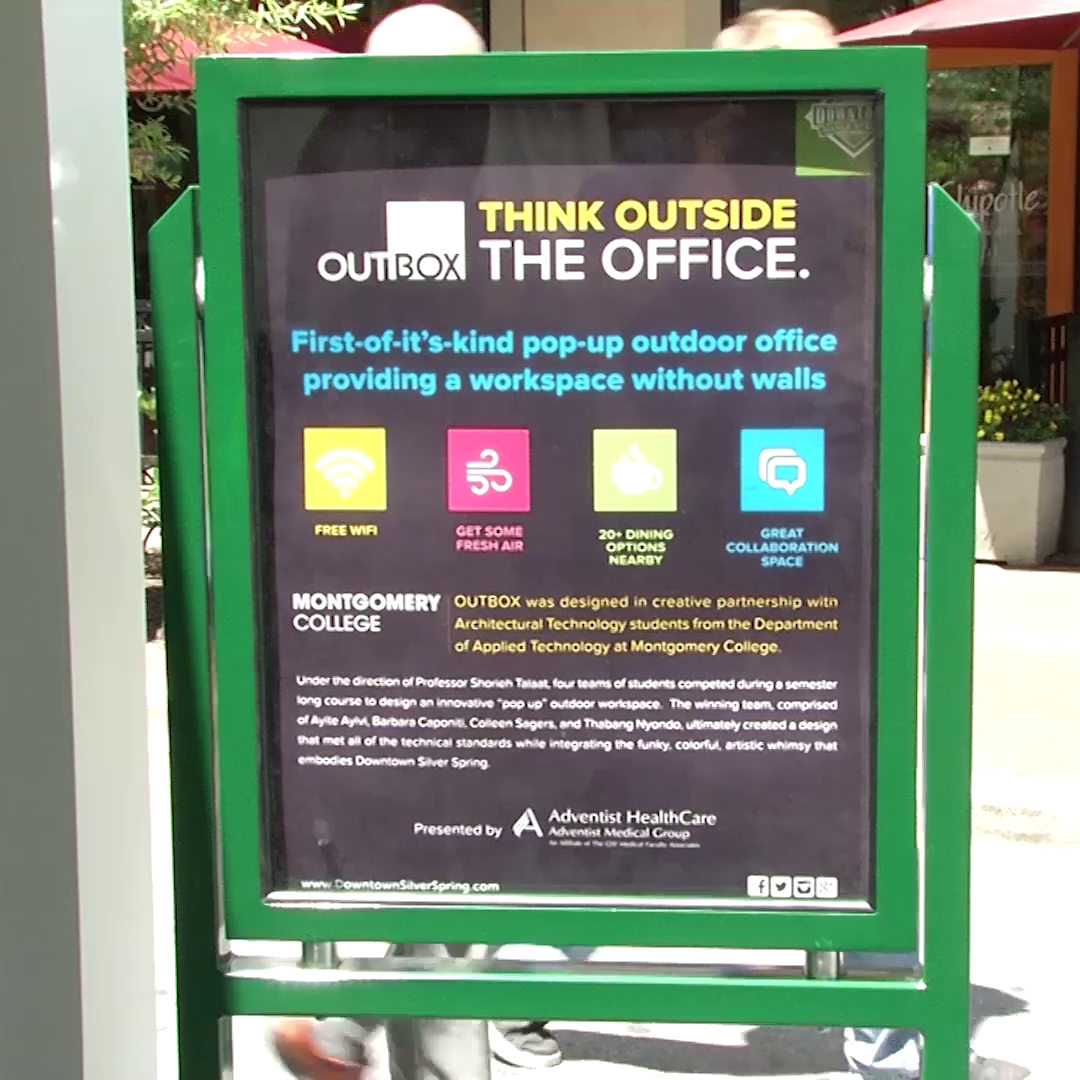 Outbox Pops Up in Silver Spring (VIDEO)
Something totally new and different has popped up on the streets of downtown Silver Spring this summer and we have some students from Montgomery College to thank for it. MCTV's Michael Brown has the story.
Visit our PEG partner MCTV10 (Montgomery College Television program schedule) to see more Montgomery College Television.