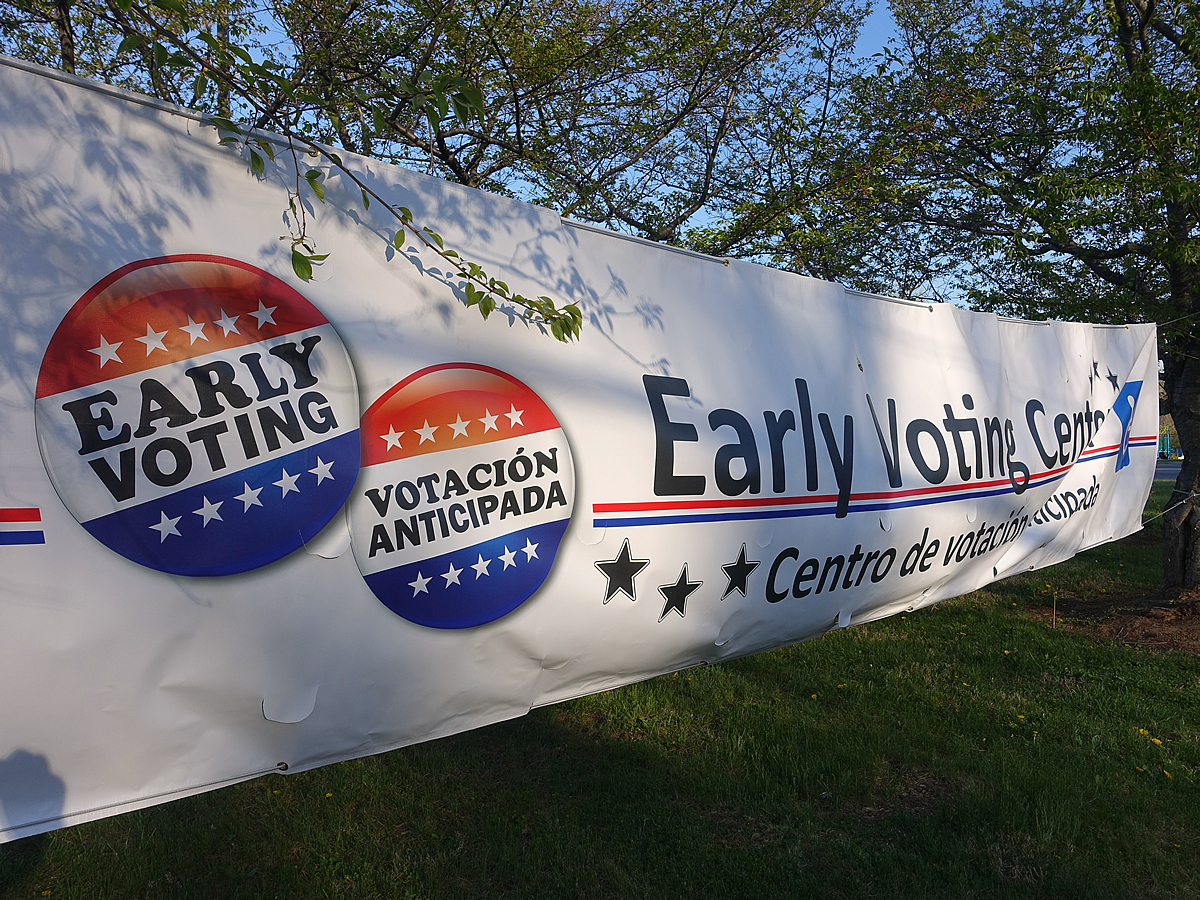 Over 5,400 Voters Cast Their Ballots on Day 2 of Early Voting in MoCo
Over 5,400 voters cast their ballots on Day 2 of early voting in Montgomery County, according to the Board of Elections.
The Silver Spring Civic Building was the busiest early voting center for the second day in a row. There were 898 ballots cast in Silver Spring. The Potomac Community Recreation Center was second on Friday with 638 early voters casting their ballots.
There were a total of 5,428 ballots cast on April 15 during early voting.
For a breakdown of early voting turnout at all ten locations, see below:
Mid-County Commun. Rec. Ctr. – 411
Executive Office Building – 454
Germantown Commun. Rec. Ctr. – 492
Praisner Commun. Rec. Ctr. – 636
Silver Spring Civic Building – 898
Activity Center at Bohrer Park – 582
Damascus Commun. Rec. Ctr. – 206
Lawton Commun. Rec. Ctr. – 556
Wheaton Vol. Rescue Squad – 555
Potomac Commun. Rec. Ctr. – 638Early voting continues from now thru April 21. The early voting centers are open from 10 a.m. to 8 p.m. each day. For a list of locations, visit the Board of Elections website.