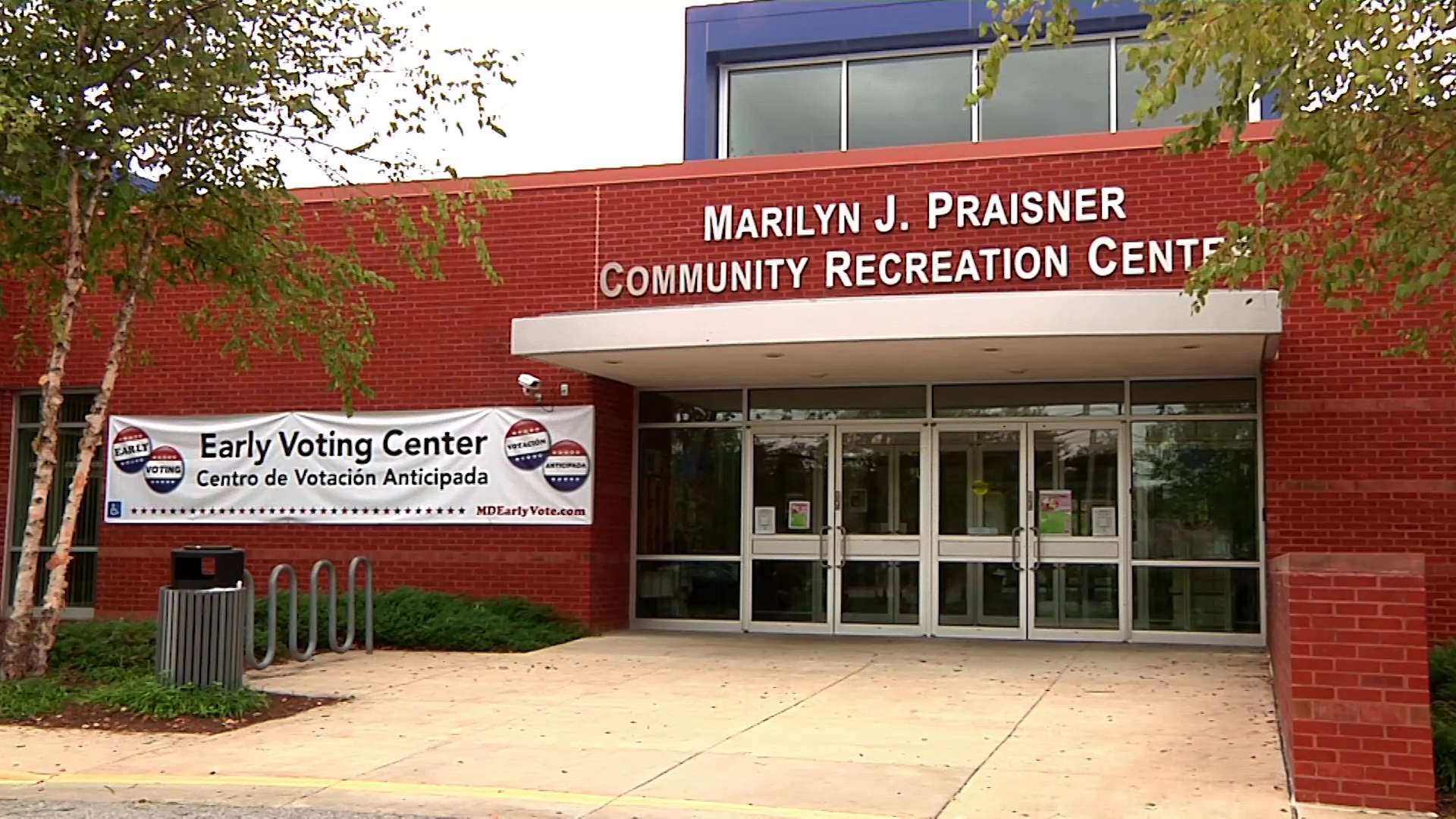 Over 72,173 Voters Have Cast Their Ballots Early in Montgomery County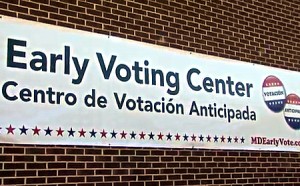 Over 11 percent of Montgomery County's 727,138 registered voters, or 72,173 voters, have cast their ballots early in the Presidential General Election.
Early voting began on Oct. 27 and it continues at ten locations across Montgomery County thru Nov. 3.
So far, the busiest polling place has been the Silver Spring Civic Building. In the first four days of early voting, a total of 10,978 voters have cast their ballots in Silver Spring.
The busiest day for early voting in Montgomery County to date was Oct. 28. A total of 23,022 voters cast their ballots early last Friday.
The early voting centers are open from 8 a.m. to 8 p.m. The centers are located at the Mid-County Community Recreation Center, Executive Office Building in Rockville, Germantown Community Recreation Center, Marilyn Praisner Community Recreation Center, Silver Spring Civic Building, Activity Center at Bohrer Park in Gaithersburg, Damascus Community Recreation Center, Jane E. Lawton Community Recreation Center, Wheaton Volunter Rescue Squad and Potomac Community Recreation Center.
After a complaint was reported about Fox news playing on one monitor at the Mid-County center, Board of Elections Spokesperson Marjorie Roher confirmed that all the community centers have been asked to turn off their television monitors during early voting. Other than that, she had not heard of any problems.
The Montgomery County Board of Elections is posting its turnout numbers at the end of each day on its Facebook page. You can find out more about early voting on the Board of Elections website, here.
The Presidential General Election takes place on Nov. 8 and the polls are open that day from 7 a.m. to 8 p.m.
Here's How Maryland Votes! #MDvotes2016 #NewVotingSystem #PaperBallots https://t.co/6hTx4U3TlP

— Maryland Elections (@md_sbe) February 22, 2016
Early voting in #MoCo runs through Thursday, 8a-8p, at 10 locations, including 6 of our community centers. Details: https://t.co/X0azIEJZc2 pic.twitter.com/m5Wq9Om5xu

— Montgomery Rec (@MoCoRec) October 31, 2016
Hi… Thanks for bringing this to our attention. We will notify the center director and have them work with staff. Our apologies. https://t.co/gXeYUP3wTu

— Montgomery Rec (@MoCoRec) October 29, 2016