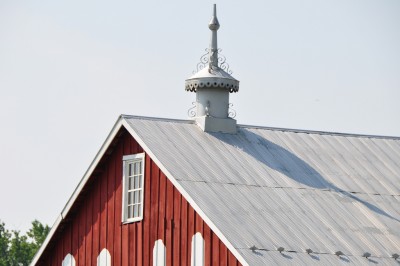 Ovid Hazen Wells Park Update Set for Feb. 19
Montgomery Parks, part of the Maryland-National Capital Park and Planning Commission is beginning the process to update the Master Plan for Ovid Hazen Wells Recreational Park, a 290-acre park located in Clarksburg. The public is encouraged to provide input into the planning process at a series of upcoming community and Planning Board meetings, and via an online comment tool on Montgomery Parks' website. Parks staff will present details on the Master Plan Update process on February 19 at 7 p.m. at the Upcounty Citizens Advisory Board meeting at the Germantown Community Recreation Center at 18905 Kingsview Drive. Additional opportunities will be listed on Montgomery Parks' website at ParkPlanning.org
 Ovid Hazen Wells Recreational Park was donated to Montgomery Parks in 1981 from Hallie Wells, in honor of her late husband Ovid. The donation was made with the stipulation that the carousel currently located in Wheaton Regional Park be located in Ovid Hazen Wells Recreational Park. This recommendation, among many others in the 1995 Master Plan for the park will be addressed as part of the future updates, including:
Development of a special recreation area in the center of the park
Expansion of Red Wiggler Farm, a community farming operation located within the park as part of a public private partnership.
Development of a greenway link to other area parks
Expansion of the park's trail system
Development of the Clarksburg Community Recreation and Aquatics Center
Ovid Hazen Wells Recreational Park currently features a large recreational complex with two soccer fields, a baseball field, two softball fields, a group picnic area and large playground. There are looped hard surface trails that connect the amenities and a parking lot to accommodate 285 cars.
For more information about the Ovid Hazen Wells Recreational Park Master Plan Updates contact Project Coordinator Rachel Newhouse at Rachel.Newhouse@MontgomeryParks.org or at 301.650.4368.