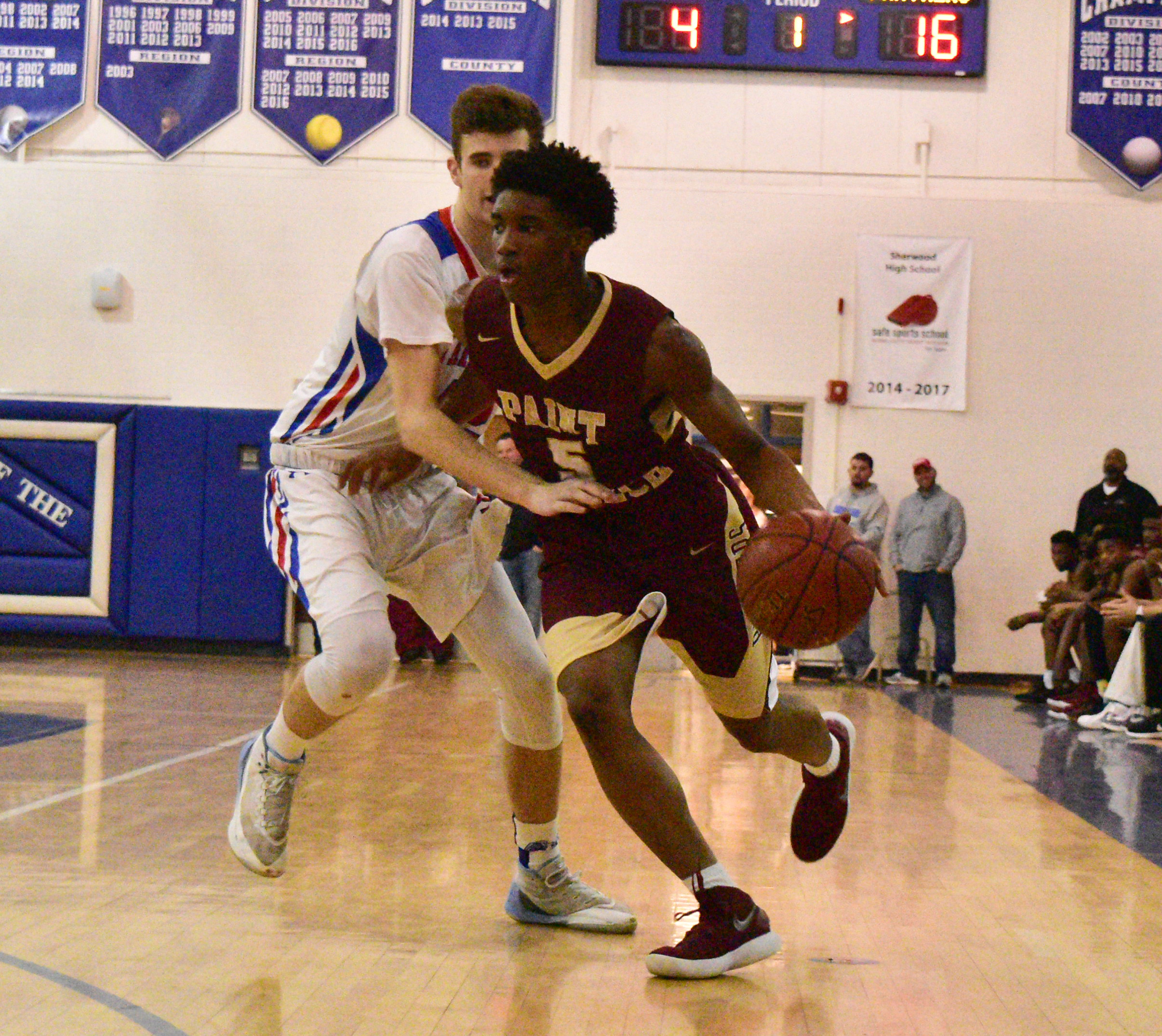 Paint Branch Dominates Sherwood 77-40 Win Jan. 12
Sherwood High School, Friday January 12, Sandy Spring.
The Panthers of Paint Branch were in control of Friday night's basketball game from the very beginning and with in the first four minutes were ahead 16-4 over the Warriors of Sherwood.
Paint Branch is certainly one of the basketball powers in Montgomery county this season and they certainly showed why in all aspects of their play.  Quickness on both defense and offense proved too much for the Warriors which led to a very comfortable win for Paint Branch 77-40.
Scoring for Paint Branch:
#13 Xavier Reaves 20 pts
#5  Richard Dudley 19 pts
#4  Bobby Miller 90 pts
Scoring for Sherwood:
#23 Davis Long 17 pts
#20 Nate Lacey 6 pts
#5    Domenico Martella 5 pts
Pictures to follow by Daryl Schultz