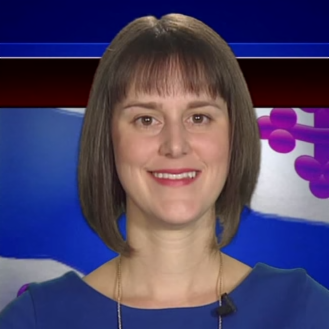 Palakovich Carr Running for House of Delegates
Rockville City Councilmember Julie Palakovich Carr announced she was running for the Democratic nomination for the House of Delegates in District 17, with a statement released Thursday.
"Now more than ever, we need progressive leadership in Annapolis," Palakovich Carr said in a statement.  "I'm going to fight for the values that people of Rockville and Gaithersburg hold dear: fairness, respect for diversity, and an open and honest government that helps people."
The district includes Rockville and Gaithersburg. Palakovich Carr has not filed with the Maryland State Board of Elections, according to online records. None of the incumbents — delegates Kumar Barve, Jim Gilchrist and Andrew Platt — have filed either.
The Democratic primary is June 26, 2018.
Palakovich Carr was first elected to the Rockville City Council in 2013 and is serving her second term. She is the author of the Fostering Community Trust Act, an ordinance enacted last month, which keeps local police focused on fighting crime rather than using city resources to enforce federal immigration laws.
Palakovich Carr also led successful initiatives to ensure smoke-free air in outdoor dining areas in Rockville, to protect local water quality, to improve pedestrian and bicyclist safety, and to honor and celebrate the community's diversity.
In 2016, Councilmember Palakovich Carr was recognized as a Leading Woman by the Daily Record for her community involvement and professional accomplishments.
A scientist by training, Palakovich Carr has a master's degree in biology from the University of Minnesota and a bachelor's degree in biology from Boston University.  She and her husband, Eric, have a son.
Before being elected to the City Council, Palakovich Carr served two terms on the city's Environment Commission, chaired an advisory group on infrastructure and redevelopment, was vice chair of the City Services and Budget Working Group, and chaired the Watersheds Committee.