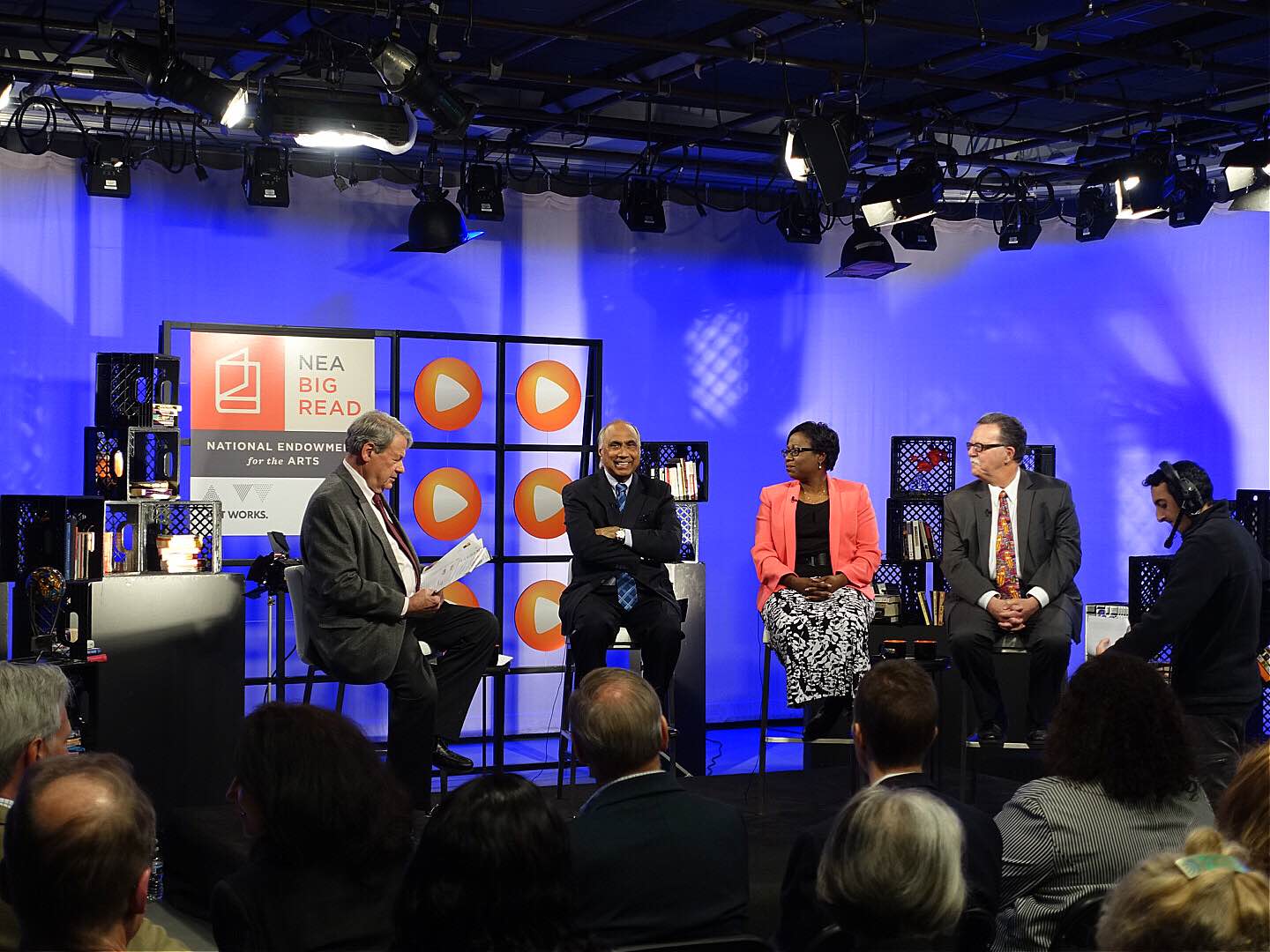 Panel Discusses Importance of Immigrants in Montgomery County
"Why America?" was the first question raised to three panelists of immigrants during an event titled, "The American Promise: Immigration in Montgomery County."
The event was hosted by Steve Roberts, a local author, columnist and professor at George Washington University. Roberts said since one-third of the county is foreign born, having a discussion that focuses on immigration helps to educate the community about what makes it a vibrant and great place to live.
"This is a very diverse community and a lot of people don't understand it," Roberts said. "People think of Montgomery County as this rich, white, suburban enclave.  There are a lot of rich white people out there but [Montgomery County] is a much more diverse and much more interesting place than people give it credit for."
Tuesday's panel featured the experiences of three local immigrants: Frank Islam, Reemberto Rodriguez, and Ola Sage.
In addition to talking about the various contributions immigrants make to Montgomery County, the three panelists opened up about their own personal challenges and triumphs when they settled in America.
For Rodriguez, who currently serves as the director for the Silver Spring Regional Center, one challenge was leaving everything behind in Cuba.
"I came to the United States without my parents," he said.
Immigration continues to be a hot topic especially since President Donald Trump has announced plans to change certain policies in the United States. One of his most recent decisions involved ending Temporary Protected Status (TPS) for El Salvadoran, Nicaraguan and Haitian residents by 2019. This could hurt more than 10,000 individuals in Montgomery County.
Despite the rhetoric at the national level, Ola Sage said she thinks "this too shall pass," and it won't stop people from desiring the American dream.
"There are very few countries in the world like the United States," Sage, chief executive officer of Cyber RX, said. "You can come in as a non-American and do something like I did where you can create a company, grow a company, and sell a company."
Steve Roberts will join a panel to discuss the American immigrant experience. @mymcmedia pic.twitter.com/fs3wJZhVUl

— Mitti Hicks (@MittiMegan) April 10, 2018