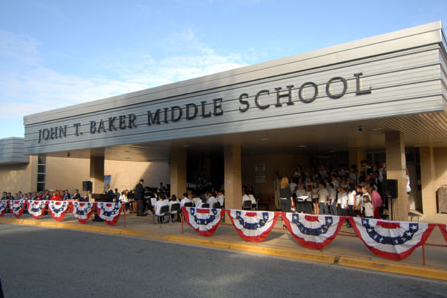 TB Case Linked to Employee at Damascus School
An employee at John T. Baker Middle School in Damascus was exposed to a relative who had tuberculosis over the weekend and worked in the school Monday, prompting school officials to send a letter home to parents Wednesday.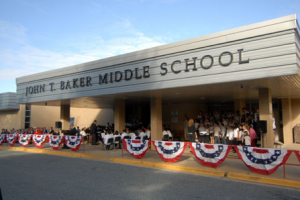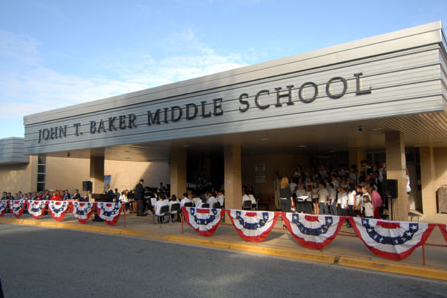 Principal Louise Worthington, in a letter to parents, said the employee is not exhibiting any symptoms of the illness but as a precaution, is getting a TB test and was not permitted to come to work as of Nov. 5.
Parents are told they do not need to take any action, according to the letter.
MCPS spokesman Dana Tofig would not discuss the case or say where in the building the employee worked citing the employee's right to privacy. But, he said there will be an additional letter expected to be sent home with students today about the issue.
According to Mary Anderson, spokeswoman for Montgomery County Department of Health and Human Services, in 2013 Maryland had 178 total TB cases, with 52 in Montgomery County, the highest number in the state.
"Every year there have been cases of Tuberculosis in a school setting either a staff setting or a student," Anderson said.
According to the Centers for Disease Control, Tuberculosis (TB) is a disease caused by bacteria that are spread through the air from person to person. The TB bacteria are put into the air when a person with TB disease of the lungs or throat coughs, sneezes, speaks, or sings. People nearby may breathe in these bacteria and become infected. The TB bacteria usually attack the lungs, but can attack any part of the body such as the kidney, spine, and brain. If not treated properly, TB disease can be fatal.
Symptoms of TB disease depend on where in the body the TB bacteria are growing, according to the CDC website. TB disease symptoms may include:
A bad cough that lasts 3 weeks or longer
Pain in the chest
Coughing up blood or sputum (phlegm from deep inside the lungs)
Weakness or fatigue
Weight loss
No appetite
Chills
Fever
Sweating at night
Letter sent home to parents dated Nov 5, 2014