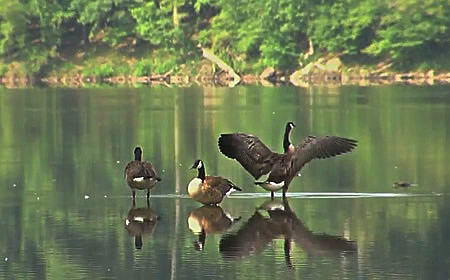 Montgomery Parks Reports Elevated Levels of Microcystin at Lake Needwood and Lake Frank
UPDATED Montgomery Parks officials are asking residents to use caution when recreating on or near Lake Needwood and Lake Frank at Rock Creek Regional Park.
That's because testing has shown there are elevated levels of microcystin, a toxic substance produced by some species of blue-green algae (cyanobacteria), in both lakes. Microcystin can cause harm to the liver of humans and pets if ingested. Parks officials are particularly concerned with dogs that are off-leash and may swim and/or drink from the lake.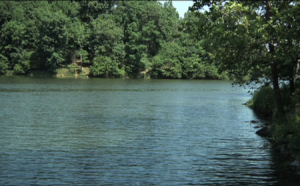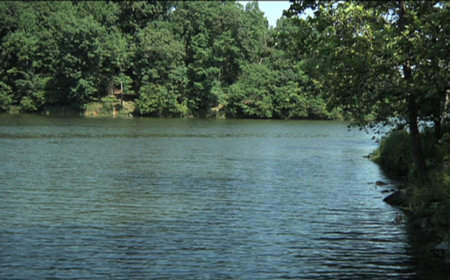 Montgomery Parks officials urge visitors to take the following precautions:
Park visitors are encouraged to avoid direct contact with water while boating or fishing.
Notice that swimming is prohibited in the lake at all times.
Keep dogs on leash (as is regularly required at the park), and do not allow them to drink or be in contact with the water.
Wash hands thoroughly prior to eating, drinking, or smoking if someone comes in contact with the water.
Only eat properly cooked muscle meat of fish that are caught in the lake.
Recreational activities, including boating and fishing, remain open at the lake.
Signs have been posted around Lake Needwood and Lake Frank indicating that elevated levels of microcystin have been found, and to urge visitors to take precautions. Portions of both lakes may be contaminated for the rest of the season. Montgomery Parks will continue to monitor the lakes and update the signs when the warning is lifted.
For updates or more information, visit www.MontgomeryParks.org.
Park visitors, pets are urged to be cautious around Lakes Needwood, Frank at Rock Creek RP due to algae https://t.co/BbqkEH47dc #MoCoParks

— Montgomery Parks (@MontgomeryParks) August 3, 2016
ORIGINAL POST Montgomery Parks staffers are currently monitoring Lake Needwood and Lake Frank for possible elevated levels of microcystin, and they are warning residents to keep their pets out of the water.
The seasonal blue-green algae bloom may be toxic and harmful if digested, according to a note on the Parks department's website.
Residents are advised that pets should not enter the water and recreational users should take precautionary measures around shorelines and lakes at Rock Creek Regional Park until further notice.
REMINDER: Possible elevated levels of microcystin, a potential toxic & harmful algae bloom, in #RockCreekRP's Lakes Needwood, Frank (1/2)

— Montgomery Parks (@MontgomeryParks) July 31, 2016
REMINDER: Park patrons shld take precautions around water. Pets shld not enter water in #RockCreekRP's Lakes Needwood, Frank. (2/2)

— Montgomery Parks (@MontgomeryParks) July 31, 2016