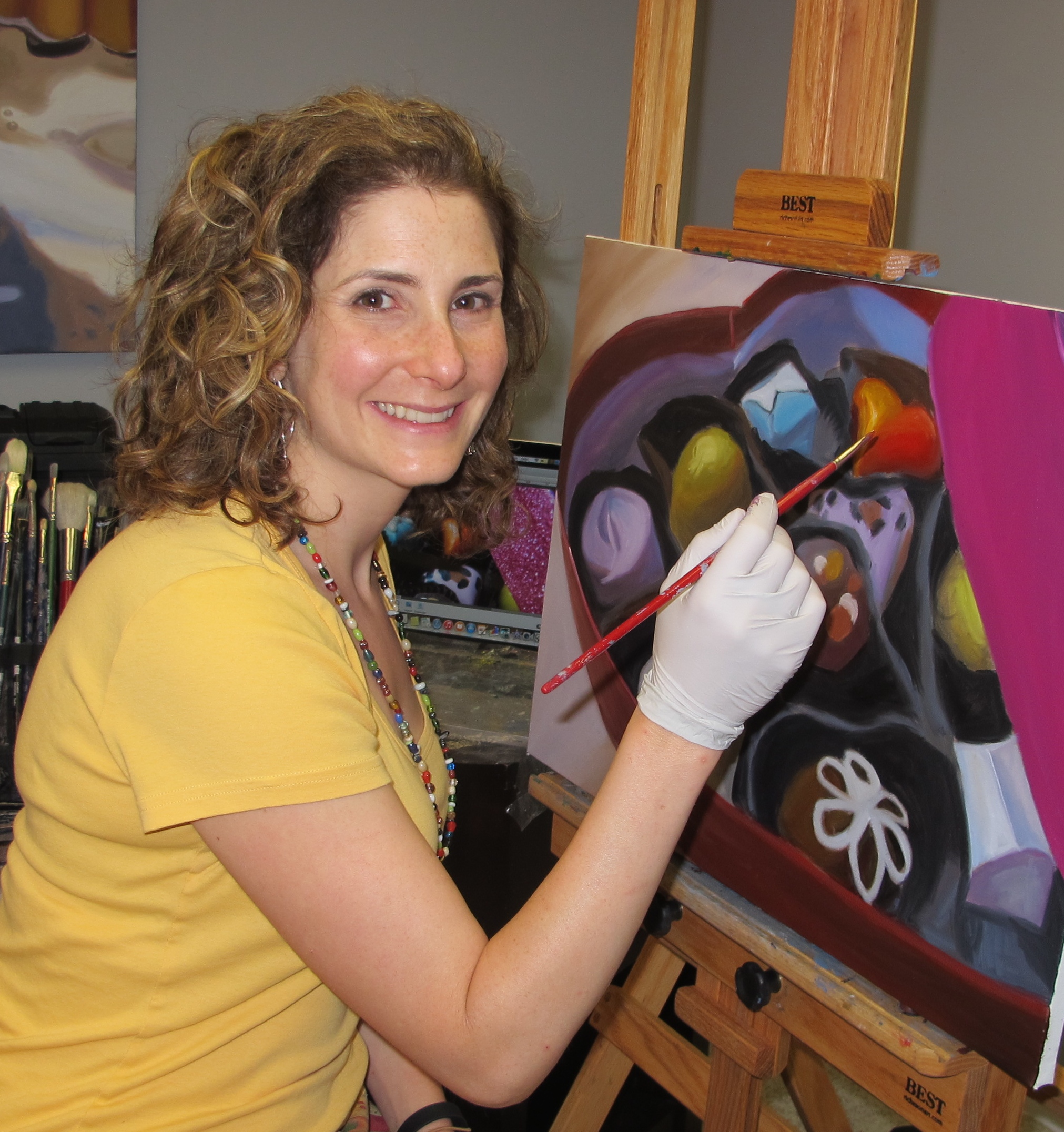 Path to Becoming an Artist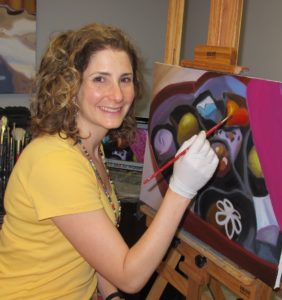 My path to becoming an artist is a long and convoluted one.  Since 7 years old I knew I wanted to be an artist.  Early on, in a painting class at the Jewish Community Center in Newton, MA, I found my love of paint and color.  Over the next 10 years I continually enrolled in painting classes and upon applying to college I had a portfolio full of bold, colorful paintings.
Two things happened in college to drastically change my artistic path.  One, I enrolled in entry level art classes, at my very artsy, liberal college and was shocked to learn that I was NOT the best in the class.  Additionally, the teacher's definition of great work did not match my own.  My fellow students stayed up all night, working in the studio and smoking pot, and I knew that was not the path for me.  Secondly, my father's voice weighed heavily on me.  He strongly encouraged me to find a career path that would make money, so I could support myself.  He recommended economics.
My 20's started with a degree in economics, a career working with Alan Greenspan at the Board of Governors at the Federal Reserve in DC, and then a job in corporate finance.  My art supplies hung out in the back of my closet and I occasionally took them out to attend a weekly class and then quickly put them away again.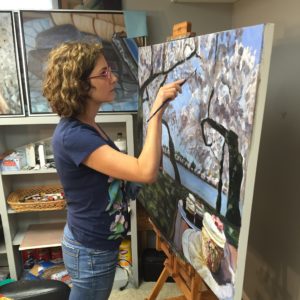 The birth of my daughter in 2008 changed everything.  I moved from DC to the suburbs of Montgomery County and started a new weekly art class with Glen Kessler, who was then teaching at Glen Echo's Yellow Barn.  It was probably the first time I had come across a full-time artist who was my own age.  Up until this point, I was surrounded by friends who also majored in economics, finance colleagues, and older art classmates.  The proverbial lighting bolt went off and all I could hear was myself saying, "I could have been a professional artist by now if I had stuck with it and not given up in college."
From that moment, I quit my corporate job and decided to dedicate myself to my new passion and drive for my art and my daughter.  These past eight years have been the best of my life, as I am finally doing what I knew I wanted to do since I was seven years old: paint.
Find more about me and my journey at www.jkb-art.com.