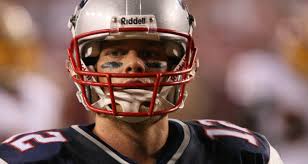 Patriots Break Down Manning in Convincing Win
The Patriots and Broncos gathered on Sunday evening to renew the rivalry.
Many people know this rivalry to be Tom Brady vs. Peyton Manning. This game celebrated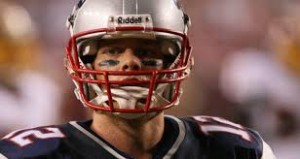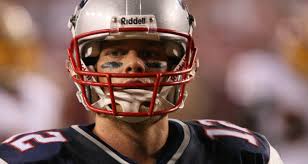 the 16th meeting between the two future hall of fame quarterbacks. The two high power squads came into this game as the top two teams in the AFC. The storyline coming into the game seemed all the same until the pregame weather was reported. Before the game, there was a report of snow in Foxborough, Mass. Before the game more than three inches of snow covered the Gillette Stadium field. Thankfully, the crew got all the snow up off the field before kickoff. The weather played a significant advantage to the Patriots because of the history Peyton Manning has playing in cold weather. Last year at Gillette Stadium it was 34 degrees and the Broncos lost a 24-point lead as the Patriots came back to win 34-31 in OT. Tom Brady excels in cold weather and overachieves when Peyton Manning is playing on the other team. Tom Brady has a 10-5 record over Peyton Manning led teams.
In this game, the Patriots defense kept the Broncos defense silent all first half only allowing 7 points. The Patriots offense was firing on all cylinders in the first half. They scored 27 in the first half making the score 27-7 going into halftime. In the second half, the Broncos looked to adjust but as soon as they got momentum the Patriots got it right back with a Brandon Browner interception. Denver scored 14 points in the third quarter but New England countered with 10 points.
Going into the 4th quarter the score was 37-21. The Patriots still had a very comfortable lead going into the fourth quarter. The Patriots expanded the lead with a Rob Gronkowski touchdown catch. Gronkowski scored his 50th touchdown in his 59th career game. Another record set in this game was when Julian Edelman returned a punt in the second quarter for a touchdown. This was his 4th career punt return making that a franchise record.
The Broncos tried to come back but they kept coming up short. The Broncos failed four fourth downs that had impacted this game greatly.
Tom Brady came ready to play throwing four touchdowns and 324 yards with only one interception. The Patriots defensive backs played very physical causing Peyton Manning to throw two interceptions. The defense sidelined Wes Welker with a bone crushing hit that resulted in a interception. They also forced the Broncos to a season low 3 for 11 on third downs.
The Patriots beat the Broncos pound for pound in a game that was a test to see the true colors of the best teams in the AFC. The Patriots were the game-ready team and that is why they won this game. Your final score: Patriots 43- Broncos 21.