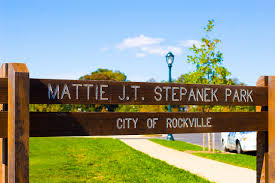 Peace Day Party Celebrating Mattie Stepanek Set for July 16
To honor the life, legacy and birthday of Mattie J.T. Stepanek, a Peace Day Party will be held in his honor on July 16 at King Farm Village Green, 800 Pleasant Drive in Rockville, according to a news release.
Stepanek who was an author, poet and peace activist, died of neuromuscular disease just before his 14th birthday.
Since his death in 2004, the City of Rockville has proclaimed his birthday as a "Peace Day," to encourage local citizens to embrace peace through education and celebration.
The Peace Day party is a free outdoor celebration that will include peace activities, cake, face painting, a moonbounce, music from the Black and Tan Band and a demonstration by Kick's Karate Demo Team.
Activities will start at 3 p.m. through 6 p.m.
For more information, visit the Mattie J.T. Stepanek Foundation online by clicking here.