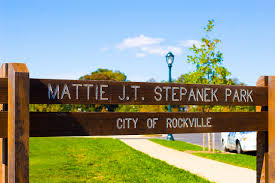 Peace Day Party in Rockville
Rockville will celebrate late teen poet and peace activist Mattie J.T. Stepanek's birthday with cake, activities, crafts and entertainment to honor his life and legacy.
The Mayor and Council declared July 14 Mattie J.T. Stepanek Peace Day in Rockville at their meeting Monday, July 2 with a proclamation presented to Jeni Stepanek, Mattie's mother.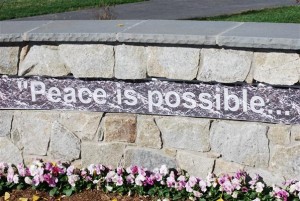 Born Matthew Joseph Thaddeus Stepanek on July 17, 1990, Mattie J.T. Stepanek had already won great respect and awards for his poems and peace activism when he died three weeks before his 14th birthday. His death was due to complications of dysautonomic mitochondrial myopathy, a rare and fatal neuromuscular disease.
All seven of Mattie's poetry books were "New York Times" Bestsellers, and "Just Peace: A Message of Hope," a collection of correspondence between Mattie and President Carter, won the Independent Publisher Book Awards gold medal for outstanding book of the year in the peacemaker category in 2007.
The free outdoor party will be held from 1-7 p.m. Saturday, July 14 on King Farm Village Green, 800 Pleasant Drive.
It will feature a moon bounce, face painting, peace crafts and food.
Guest bartenders will make Sunrise Sangrias and Sunset Cervezas for adults and Tie-Dye Peace Punch for kids.
Participating restaurants Botanero Restaurant, Fontina Grille and Coffee Republic will host indoor activities.
Gov. Larry Hogan will issue a first-ever statewide Peace Day proclamation before the cake cutting at 2 p.m.
The Black and Tan Band and Jimmy Alexander from Mix 107.3's "Jack Diamond Morning Show" will provide live music and entertainment.
A portion of the proceeds from food and drink sales will go to the Mattie J.T. Stepanek Foundation.
More information can be found with the Mattie J.T. Stepanek Foundation online at www.mattieonline.com.